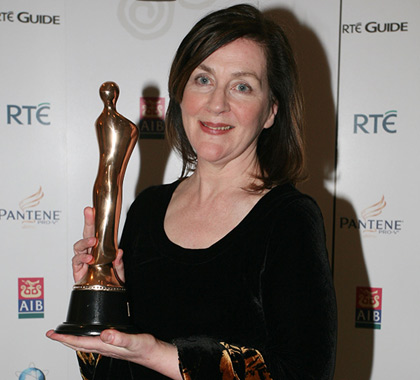 Consolata Boyle is an Oscar nominated costume designer and producer who was born in Dublin. She is married to documentary filmmaker Donald Taylor Black and is known for her work in films such as The Queen, The Iron Lady, Angela's Ashes and Philomena.

Consolata established herself early on in her career working on big Irish movies like December Bride, Into the West, The Snapper, The Van and Mary Reilly. Her stellar work continued into the 2000's with the period drama Angela's Ashes and she won a Primetime Emmy Award in 2004 for The Lion in Winter - but it was 2006's The Queen that propelled her into the international spotlight. For her work on the film, Consolata was nominated for an Oscar, a BAFTA and won the IFTA for Best Costume Design.

Since 2007, Consolata has been nominated for another Primetime Emmy Award for her work in the television movie Into The Storm, directed by Thaddeus O Sullivan and has won IFTA's in 2010 for Cheri, in 2012 for The Iron Lady and in 2014 for Philomena. She was also nominated in 2011 for her contributions to Tamara Drewe. In 2014, she completed work on the Irish period drama Miss Julie, starring Colin Farrell and Jessica Chastain.