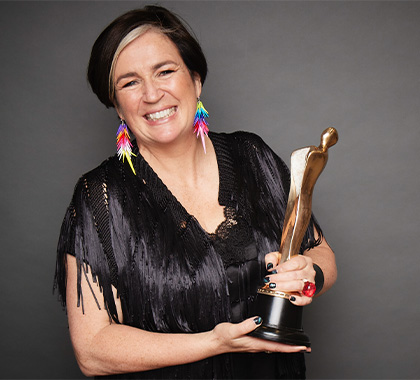 Dearbhla Walsh is an award-winning Irish film and television director who has worked on drama series for several television channels in Ireland and the UK. Key credits include The Big Bow Bow (2004), Hide and Seek, Eastenders, Shameless, Funland, The Silence (2010), and Penny Dreadful.
She won the 2009 Emmy Award for Outstanding Directing for a Miniseries, Movie or Dramatic Special for Part I of the serial Little Dorrit. Dearbhla directed Roald Dahl's Esio Trol in 2014, starring Dustin Hoffman and Judi Dench, written by Richard Curstin and produced by Hilary Bevan Jones.
Dearbhla has been the subject of an IFTA 'In Conversation With ...', and has hosted IFTA's 'In Conversation with' Neil Jordan as part of the Irish Academy's 20th anniversary screening of 'The Crying Game'.