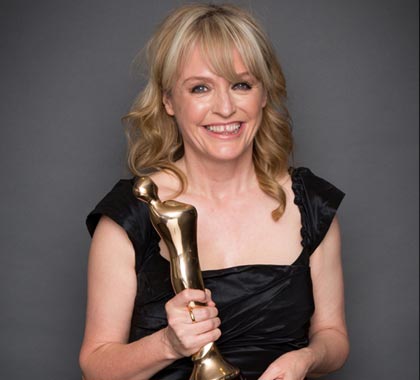 Based in Dublin, Emer Reynolds is a Director and IFTA-winning Film Editor. Emer made her editing feature debut in 1992 with the independent film The Visit and went on to work on films such as The Most Fertile Man in Ireland and The Actors.
With IFTA's for Timbuktu, her work on the opening series of Channel 4's ground-breaking Shameless, My Brothers and Here Was Cuba, other feature credits include The Good Doctor, The Eclipse, Patrick's Day and My Name is Emily. Notable documentaries include 'The Asylum', 'Today is Better Than Two Tomorrows' and 'We Went to War', as well as the acclaimed One Million Dubliners.
Emer has written and directed four short films: Slumber, Man, The Widow's Son and White, and directed the RTE drama six part-series Trouble in Paradise. Here Was Cuba was her documentary directorial debut, and her third collaboration with John Murray and Crossing the Line, following the multi-award winning Broken Tail and the acclaimed series The Secret Life of the Shannon. She sits as a member of the advisory board for the National Film School (Ireland).