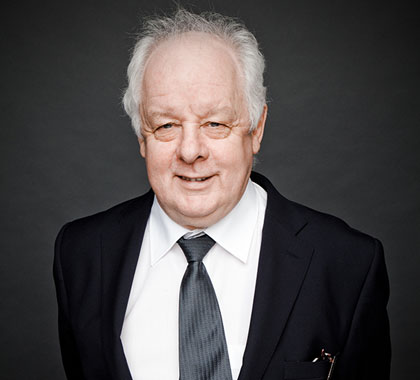 A six time Academy Award nominee, Jim Sheridan made his directorial debut with My Left Foot, a 1989 biopic of Christy Brown – a man born with cerebral palsy who becomes a writer and artist using his only controllable limb, his left foot. Sheridan was nominated for Best Director for the film while his two lead actors –Daniel Day Lewis and Brenda Fricker – won Academy Awards for Best Actor and Best Supporting Actress respectively.
Though My Left Foot brought him much Hollywood acclaim, Sheridan's next feature - 1990's The Field featuring Richard Harris – was again shot in Ireland. His next film was 1993's In The Name Of The Father, again featuring Daniel Day Lewis in the lead role. The true life story about the Guildford Four brought Sheridan even more acclaim and the film was nominated for seven Oscars including another Best Director nomination for Sheridan.
Sheridan re-teamed with Daniel Day Lewis for 1997's The Boxer which was nominated for three Golden Globe Awards before helming the semi-autobiographical In America which he wrote with his daughters Naomi and Kristen. The film garnered much acclaim and three Oscar nominations including Best Original Screenplay for Sheridan and his daughters.
Since then, Sheridan has directed Hollywood films such as Get Rich Or Die Tryin, Dream House and Brothers, winning an IFTA Award for Best Film Director for his work on the latter.