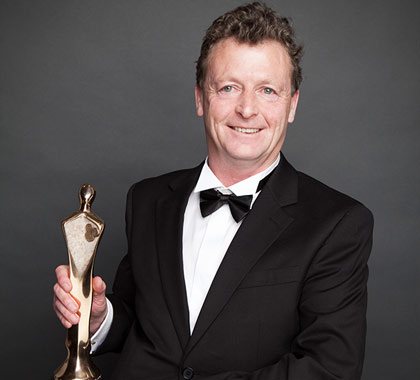 Starting out as an Assistant Art Director on the Oscar-winning Irish film My Left Foot in 1989, Mark Geraghty, worked as an Art Director for films like The Commitments and Into The West before making his Production Designer debut in the adaptation of Roddy Doyle's acclaimed novel The Snapper.
Since then, Mark has worked on many Irish and international productions such as Welcome To Sarajevo, The Debt Collector, Dancing At Lughnasa, and The Actors. He returned to Art Direction and subsequently won the IFTA for Best Art Direction in 2003 for the Irish television film Home For Christmas.
He followed this up by working on more mainstream, international fare with the comedy drama Everything Is Illuminated and the Jim Sheridan directed Get Rich Or Die Tryin, winning an IFTA for Best Production Design in 2006 for his acclaimed work on the latter.
Mark's other film credits include Shrooms, Leap Year, My Brothers, Death Of A Superhero and the multiple IFTA-winning Calvary. Since 2012, Mark has been working on the Amazon series Ripper Street, work that has brought him much acclaim including another IFTA in 2013 and a BAFTA TV Craft Award in 2014. He has also worked on Vikings, which airs on The History Channel in the US.