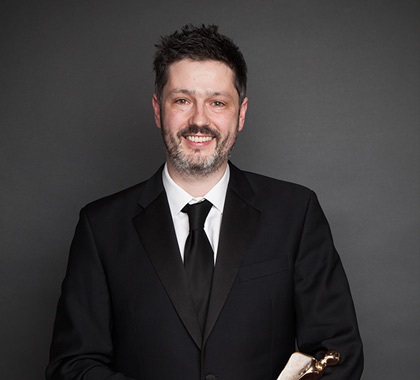 Nathan Nugent is an IFTA-winning editor who has worked with acclaimed directors such as Juanita Wilson, Gerard Barrett and Lenny Abrahamson.
After editing documentaries such as Skin Deep and Waveriders and working on the television series The Big Bow Wow, Nugent made his breakthrough by editing The Door, Juanita Wilson's Oscar-nominated short film. Nugent has since worked on acclaimed dramas such as Gerard Barrett's Glassland, Run and Jump, and re-teaming with Juanita Wilson for her first feature As If I Am Not There, which won the IFTA for Best Film in 2010 and earned Nugent his first IFTA nomination.
Nathan has also worked with director Lenny Abrahamson on two occasions; in the IFTA-winning drama What Richard Did and the internationally acclaimed Frank, and he won the IFTA for Best Editing for his work on the former. Nathan also edited the RTÉ mini-series Charlie in 2014, which is a fictionalised re-telling of Charlie Haughey's reign as Taoiseach.