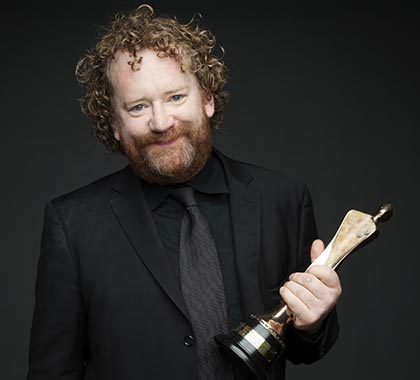 PJ Dillon is an IFTA-winning Director of Photography who has worked on international productions such as Game of Thrones, Penny Dreadful and Ripper Street.  He is also a writer, director and producer, most notably writing and directing the 1999 film Most Important and the 2010 drama Rewind.
After gaining experience in the camera department working on films such as The Field, Angela's Ashes and Far and Away, Dillon made his cinematography feature debut with the 2000 drama Something Sweet. He earned his first IFTA nomination in 2004 for his work in the Irish film Timbuktu and gained another nomination in 2008 for the feature Kings, starring Colm Meaney, before winning the award in 2009 for 32A. He added to his tally in 2011 for his work on The Runway, directed by Tom Collins.
PJ is well known for his cinematography work on many international television productions such as Vikings, Game of Thrones, Penny Dreadful and Ripper Street, winning a 2014 IFTA for his work on the latter. He has also served as Director of Photography on Irish television shows such as Val Falvey, TD and Roy. In 2014, PJ was nominated for an American Society of Cinematographers (ASC) award, which is one of the most prestigious awards for a cinematographer, for his work on Vikings. In 2015, he shot the Australian film, Strangerland, which stars Nicole Kidman and Hugo Weaving.