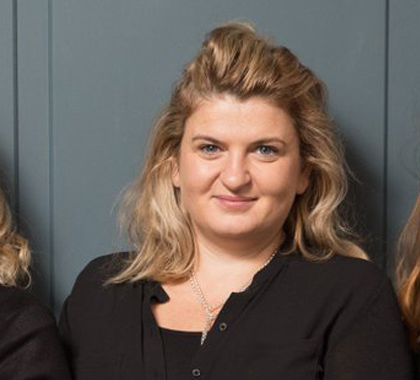 A graduate of UCD and King's Inns, Rebecca worked in a freelance capacity for a number of years in the Irish film industry before she moved to the Irish Film Board to work as a Development Manager, selecting and managing the Board's vast development slate including shorts, animation, television and film.
In 2004 she left the Board and established Rubicon Films. In that year she also produced the RTE/Film Base-funded short Right Now Ladies and Gents. In 2006, she produced at 4 x 1 hour TV series for TG4 called The Running Mate, which won the IFTA for Best Drama Serial. Also in 2008, Rebecca executive produced The Eclipse for Treasure Entertainment, a feature film written and directed by Conor McPherson which won the award for Best Actor at the Tribeca Film Festival for Ciaran Hinds and also won the IFTA for best film. In 2009, Rebecca produced the feature film My Brothers which also premiered in Tribeca. In the same year she produced Your Bad Self, a six part TV sketch show for RTE, winner of the IFTA for best entertainment programme. In 2011 Rebecca executive produced BAFTA nominated Good Vibrations. In 2012 she produced The Stag which premiered at the Toronto International Film Festival. In 2013 she produced Vivienne DeCourcy's Dare to be Wild and executive produced Ivan Kavanagh's The Canal. Her most recent credit is John Butler's latest feature film Handsome Devil.
Rebecca lectures on the MA in Screenwriting course at the School of Film and Digital Media in NUI Galway, as well as guest lecturing at on a number of other film courses.