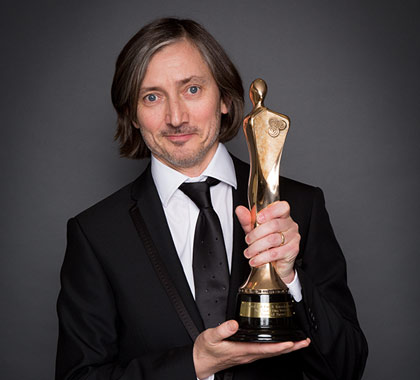 Ronan Hill is an IFTA and Primetime Emmy winning Sound Mixer and recordist who has worked on many feature films and television shows, both in Ireland and abroad.
Making his debut in 1995 in the TV documentary More Rhodes Around Britain, Hill worked on projects like Mickybo and Me and The Harringham Harker before winning the IFTA for Best Sound two years running, in 2008 and 2009, for his work in Kings, directed by Tom Collins, and Hunger, directed by Steve McQueen, respectively.
He has credits on films such as Killing Bono, Your Highness, Miss Julie, Starred Up and The Eclipse (which earned him another IFTA nomination)and has worked on the Belfast-set critically acclaimed television drama The Fall. He won a Primetime Emmy Award and garnered another nomination for his work on HBO's Game Of Thrones, which is shot in Northern Ireland.