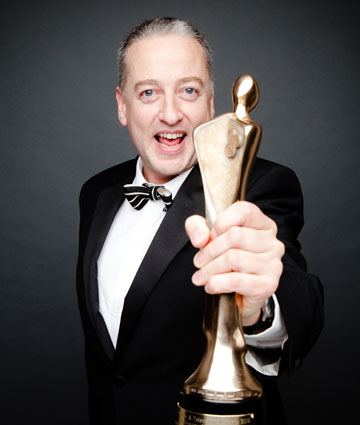 Born in Armagh in Northern Ireland, Seamus McGarvey began his career as a stills photographer, quickly progressing to cinematography by shooting short films and documentaries. His early work swiftly gained him notice in the film industry, resulting in him being nominated for the Turner Prize and working with celebrated directors such as Sam Taylor-Wood and Joe Wright.
In 1998, Seamus McGarvey became the youngest member of the British Society of Cinematographers, and won the Royal Photographic Society's prestigious Lumière medal for contributions to the art of cinematography. Throughout his career, he has worked on a variety of acclaimed films such as The Avengers, Godzilla, The Soloist and The Hours. McGarvey has won IFTA Awards for Best Cinematography for Sahara, Atonement, We Need to Talk About Kevin and for the acclaimed Anna Karenina.
He was twice been nominated for Academy Awards, for Atonement in 2007 and for Anna Karenina in 2012, both of which were directed by Joe Wright. He has also worked with Joe Wright on various commercials including Chanel. In 2015, McGarvey shot the adaptation of the bestselling novel Fifty Shades of Grey and the new Peter Pan fantasy film entitled Pan.