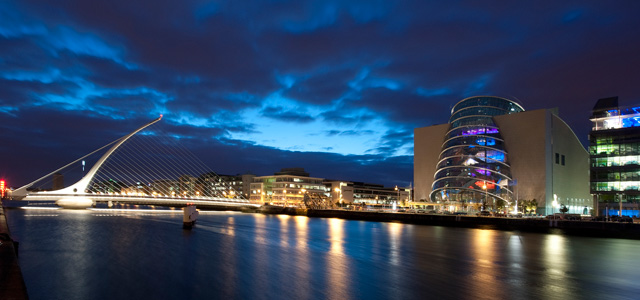 IFTA 2011 CEREMONY TICKETS
event DETAILS
When:
12 February 2011

Where:
The Convention Centre Dublin

All seating is reserved.

Strictly Black Tie

Now in it's 8th year, the next Irish Film & Television Awards will take place on Saturday 12th of February 2011 at Dublin's Convention Centre with the ceremony broadcast LIVE on Irish television.

Each year Ceremony Invitations (complimentary tickets) are extended to all Nominees & their partners, to Academy partners & industry reps/organizations, International & Irish Guests & Guest Presenters etc.
The remaining c30% of tickets are made available for sale to the industry at large, at a price of €200 (+ VAT) for Academy Members and €250 (+ VAT) for non-members (Tickets include: Pre-Ceremony Reception, Awards Ceremony, Dinner, After-Show Party (with complimentary Gift Bag & the Annual IFTA Print Programme Souvenir).
Please note re tickets for sale; priority is given to ticket requests from Nominees or the Nominated title's production companies in any given year.
Tickets to the Irish Film & Television Awards are not available to the general public.
IFTA Members and professionals working within the film and television industry can register their interest in purchasing a limited number of tickets for IFTA 2011 via our online form which can be accessed through the link below.