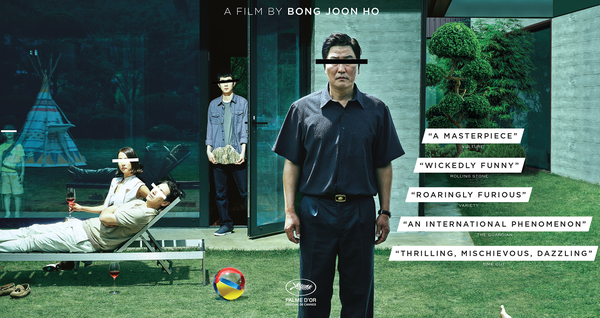 IFTA Preview Screening - Parasite
When:February 2020
Venue:TBC


Academy Members are invited to a special IFTA screening of Bong Joon Ho's Parasite, the winner of this year's Best Picture Oscar.
The Kim family are close. All four live in a tiny basement flat and all four are unemployed. But when the son, Ki-woo, is recommended by his friend to take a well-paid tutoring job, hopes of a regular income blossom on the horizon. There's only one small issue — he's not a qualified teacher and has to fake it.
Winner of four Oscars including Best Picture and Best Director, Parasite is hilarious, scathing, thrilling and utterly unique, as director Bong Joon Ho reminds us that he is one of the world's most exciting, talented and entertaining directors.
Directed by:Bong Joon Ho
Written by:Bong Joon Ho & Jin Won Han
Produced by:Bong Joon Ho & Jin Won Han.
Cast:Cho Yeo-jeong, Park So-dam, Choi Woo-shik and Kang-Ho.