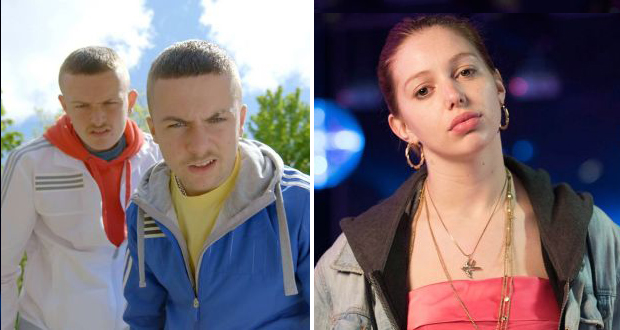 IFTA members at the Irish Film Festival, Boston
Irish Film Festival, Boston is pleased to announce the awardees for the 17th Annual BIFF awards and its line up of over thirty Irish films to screen in Boston at this year's event.
The film festival takes place from March 23rd to 26th, 2017, in Somerville, Massachusetts, USA. The BIFF Awards were inaugurated in 2003 to honour those filmmakers whose work represents the very best of Ireland and the Irish on screen.
Congratulations to the team behind 'A Date for Mad Mary' which has been awarded The Director's Choice feature awadr, directed by Darren Thornton produced by IFTA members Juliette Bonass and Ed Guiney.
'The Young Offender's' picked up the Best Breakthrough Feature Film, directed by IFTA member Peter Foot, produced by Julie Ryan. This will be the US Premiere for the film and cast members Seana Kerslake and Tara Lee will travel to Boston for the screening.
The Director's Choice short film award goes to 'Terminal' directed by Natasha Waugh, who will also attend the festival.
Other filmmaker's attending the festival include Risteard O' Domhnaill for the screening of his film 'Atlantic', Sara Dempsey for her short film 'Hand in Hand', and Brendan Byrne and Trevor Birney for their film 'Bobby Sands 66 Days'.
Other films screening at the festival include 'Mattress Mick' by Colm Quinn; 'The Nation Holds Its Breath' by Kev Cahill; 'The Wall' by David Kinsella; 'How to Diffuse a Bomb: The Project Children Story' by Des Henderson, 'Out of Innocence' by Danny Hiller; 'Revolutions' by Laura McGann and 'Dead along the Way' by Maurice O'Carroll. Henrietta Norton's film 'Born' and 'Reared' will screen and Len Collin's film 'Sanctuary' will also be presented.
The closing film will be Liam McGrath's intimate and revealing portrait of 'Paddy Maloney: Chieftain'. There are hopes that Paddy can make an appearance for closing night as the Chieftain's are currently in the USA on tour.