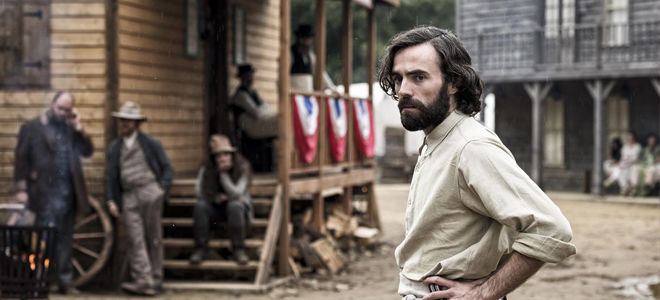 IFTA First Look Screening for Season 2 of An Klondike
Date: 31st January
Venue: Savoy Dublin
The Irish Film and Television Academy, with thanks to Abú Media is delighted to host an exclusive first look screening of the first episode from Season 2 of the award-winning Western series An Klondike. The screening will be follwed by a Q&A with IFTA winning Director Dathaí Keane, Producer Pierce Boyce and Lead actor Dara Devaney.
Created and directed by Dathaí Keane, the critically acclaimed first season of An Klondike was nominated for 10 awards at last year's IFTAs, winning five, including the prestigious award for Best Drama Series. Season 2 picks up a few weeks after the climactic events that brought the first season to a close and continues the story of the Connolly brothers (played by Owen McDonnell, Dara Devaney, and Seán T. O'Meallaigh) as they struggle to forge an empire for themselves during the Klondike gold rush of the 1890's.
This exclusive IFTA event will premiere the first episode from Season 2 of the Irish drama, making IFTA members and guests among the first in Ireland to get a sneak preview of the show's eagerly anticipated return! The screening will also be attended by key cast and crew from the show.
An Klondike is created and directed by Dathaí Keane. It is produced by Galway based company Abú Media and series producer is Pierce Boyce, co-producers are Eileen Seoighe and Bríd Seoighe. Season 2 has been written by Marcus Fleming, line producer is Cathleen Dore, production designer is Mark Kelly, director of photography is Cathal Watters, costume designer is Triona Lillis, editing is by Julien Ulrichs and music is by Steve Lynch.
The series was funded by TG4, the Broadcasting Authority of Ireland (through its Sound and Vision scheme), Content Media Corp, Abú Media Teo, and tax incentives under the Government of Ireland's Section 481 supports. Check out anklondike.com for further updates.