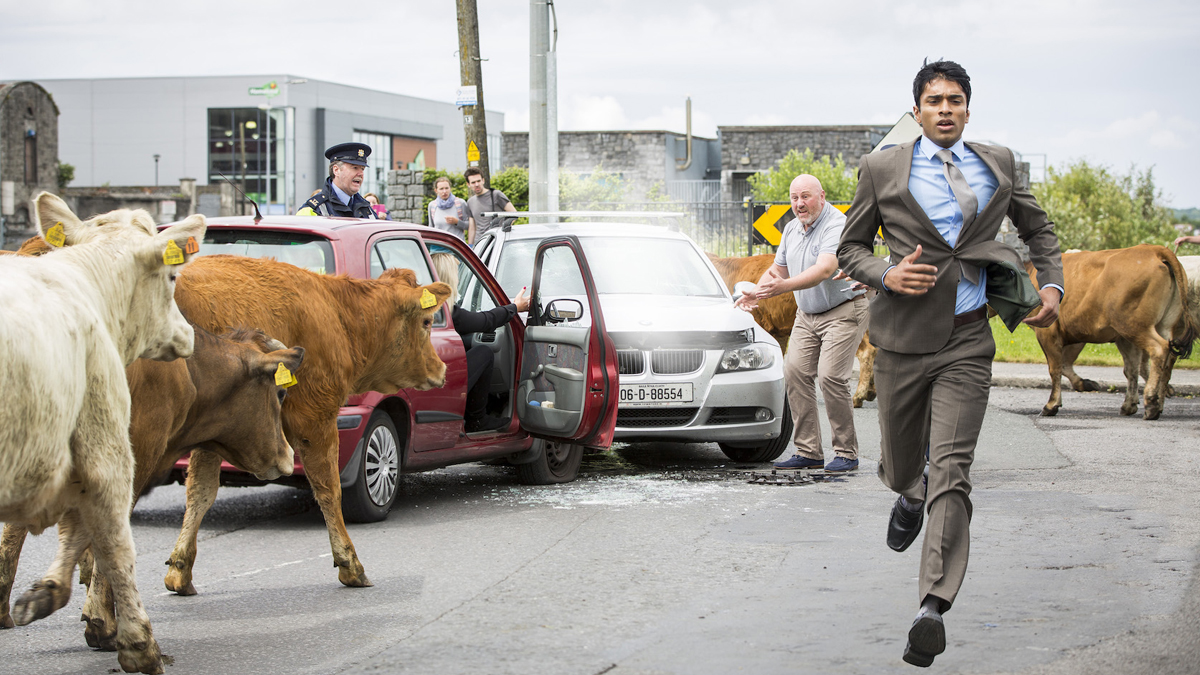 Irish Premiere of 'Halal Daddy'
Date: 27th June
Venue: Lighthouse Cinema
IFTA has teamed up Element Productions to give IFTA members a chance to attend the Premiere screening of 'Halal Daddy' in Sligo on the 27th of June.
Halal Daddy is a culture clash comedy about a halal meat factory in the west of Ireland, and a young man's attempts to escape his domineering father and regain the affection of his sweetheart. Starring Nikesh Patel (London Has Fallen, Indian Summers) as the proverbial fish out of water, Halal Daddy also features Colm Meaney (Star Trek: Deep Space Nine, Hell On Wheels) as the protagonist's suspicious in-law, Art Malik (True Lies, Sex and The City 2) as his controlling father, and Sarah Bolger (In America, The Spiderwick Chronicles) as his feisty girlfriend. The cast is joined by Deirdre O'Kane (Noble, Intermission), Paul Tylak (The Secret of Kells, Father Ted), and David Kross (The Reader, War Horse). HALAL DADDY is co-written by Mark O'Halloran (Viva, Adam and Paul), who also plays Omar in the film.
Conor McDermottroe will attend the premiere alongside stars of the movie Nikesh Patel, Art Malik, Deirdre O'Kane, Paul Tylak, Stephen Cromwell and Jerry Iwu.