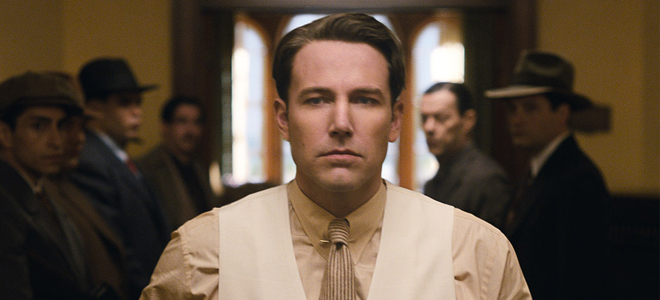 First Look Screening - 'Live by night'
Time: 6.30pm
Date: Wed 11th January
Venue: Savoy Cinema Dublin
IFTA have teamed up with Warner Bros. Pictures to give you the chance to win tickets to the Irish premiere screening of Ben Affleck's star-studded Irish-American crime thriller, Live By Night  taking place on 11th  January in the Savoy Cinema, ahead of its release on January 13th. 
Ben Affleck directed, produced and stars in the dramatic crime thriller - and wrote the screenplay, based on the award-winning bestseller by Dennis Lehane. The pair previously worked together on the acclaimed Gone Baby Gone.Starring with Affleck are IFTA Winner Brendan Gleeson, Elle Fanning, Chris Messina, Sienna Miller, and Zoe Saldana.
Film synopsis
Live By Night is about WWI vet Joe Coughlin, a self-proclaimed anti-establishment outlaw, despite being the son of the Boston Police Deputy Superintendent. He's not all bad - in fact, he's not really bad enough for the life he's chosen. But driven by a need to right the wrongs committed against him and those close to him, Joe heads down a risky path that goes against his upbringing and his own moral code. And while revenge may taste sweet, Joe will learn that it comes at a price.
LIVE BY NIGHT, Cert 15A, will be released in Irish cinemas on January 13th , 2017
#LiveByNight
With thanks to Warner Bros. Pictures
© 2017 Warner Bros. Entertainment Inc. All Rights Reserved.