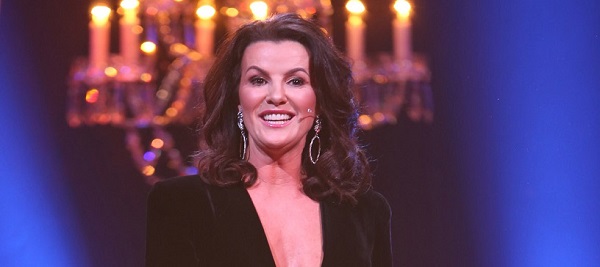 IFTA Special Event Deirdre O'Kane In Conversation & Presentation of the Maureen O'Hara Award
When: 7.30pm, 20th October 2018
Venue: Plaza Hotel, Killarney Co Kerry


The Irish Film & Television Academy invites IFTA Members to a special event at the Kerry Film Festival - the Presentation of the Maureen O'Hara Award to Deirdre O'Kane to acknowledge her contribution to the Irish film and television industry and for her extraordinary talent, skill and determination.
On hearing that she is to receive the Maureen O'Hara Award, Deirdre said, "It is an absolute honour to receive this award which is named for such an inspiring screen legend. Maureen O'Hara achieved so much in her lifetime and was never afraid to speak her mind – she has paved the way for generations to come".
Deirdre O'Kane is a renowned Irish award-winning actress, comedian and TV presenter. She won an IFTA - Irish Academy Award, for Best Actress for her portrayal of humanitarian Christina Noble in Noble. She has an extensive list of credits on stage and screen. She is also one of Ireland's most successful stand-up comedians and is currently on tour with her brand new show, A Line of O'Kane. She also proved her superb dancing skills earlier this year when she danced her way into the finals of the popular Dancing With The Stars.
Aine Moriarty, the host of the event, is the CEO of the Irish Film & Television Academy (IFTA) and a Member of the Board of the Kerry Film festival. The Kerry Film Festival inaugurated the Maureen O'Hara Award in 2008 in honour of the legendary O'Hara, one of Hollywood's best-loved and most inspiring actresses. The Award celebrates outstanding women working in film & television today.
Previous recipients include Irish actress Saoirse Ronan, French actress Juliette Binoche, writer/director Rebecca Miller, costume designer Consolata Boyle, actress Fionnula Flanagan and editor/director Emer Reynolds among others.