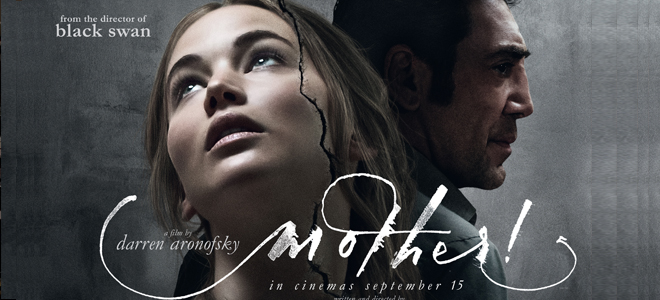 Preview Screening of
Mother!
When:
7th September 2017
7.00pm
Venue : Odeon cinema Point Village 


The Irish Film & Television Academy have teamed up with Paramount Picture to invite Academy Members to the Preview screening of Darren Aronofsky 'Mother!'
A couple's relationship is tested when uninvited guests arrive at their home, disrupting their tranquil existence. From filmmaker Darren Aronofsky (Black Swan, Requiem for a Dream), Mother! stars Jennifer Lawrence, Javier Bardem, Ed Harris and Michelle Pfeiffer in this riveting psychological thriller about love, devotion and sacrifice.  
With thanks to Paramount Pictures
Mother! goes on General release on the 15th September