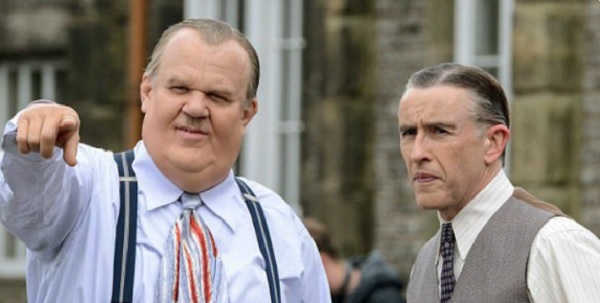 IFTA Screening - Stan and Ollie
When:December 2018
Venue:


The Irish Film and Television Academy invites IFTA members to a First Look Screen of 'Stan and Ollie'.
'Stan & Ollie' is the true story of Hollywood's greatest comedy double act, Laurel and Hardy.
Brought to the big screen for the first time and starring Steve Coogan and John C. Reilly as the legendary movie icons, Stan & Ollie is the heart-warming story of their journey around the UK and Ireland in what would become the pair's triumphant farewell tour. Despite the pressure of a hectic schedule, with the support of their wives Lucille (Shirley Henderson) and Ida (Nina Arianda) – a formidable double act in their own right – the pair's love of performing, as well as love for each other, endures as they secure their place in the hearts of their adoring public.
Focusing on the now-legendary 1953 tour which the ageing comedy duo Stan Laurel and Oliver Hardy embarked on in the twilight years of their fame. Once the world's favourite double act, but now diminished by age, and their golden era a distant memory, Laurel & Hardy set out on a variety hall tour of Britain in 1953. As they crisscross the country, attendances are disappointingly low. But they've always been able to make each other laugh, and as the charm and beauty of their performances shines through, their audiences laugh too, and they re-connect with legions of adoring fans, old and new.
The tour becomes a hit, but Laurel & Hardy can't quite shake the spectre of Stan and Ollie's past; and long buried ghosts, coupled with Oliver's failing health, start to threaten their precious partnership. A portrait of the most tender and poignant of creative marriages begins to unfold, as the duo, aware that they may be approaching their swan song, try to rediscover just how much they mean to each other.
Director: Jon S. Baird
Screenplay: Jeff Pope
Cast:
Steve Coogan - Stan Laurel
John C. Reilly - Oliver Hardy
Nina Arianda - Ida Laurel
Shirley Henderson - Lucille Hardy
Editing: Úna Ní Dhonghaile & Billy Sneddon
Production Design: John Paul Kelly