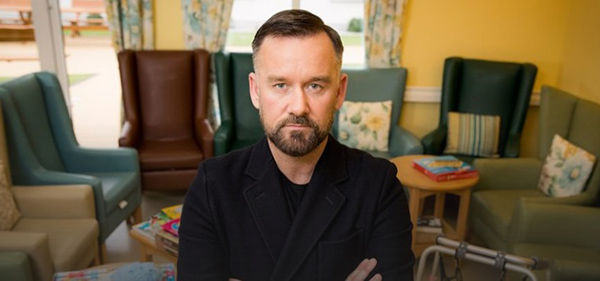 We Need to Talk About Dad - Screening & Panel Event
When: Tuesday 1st May at 7pm
Venue: Light House Cinema


Screened on RTÉ One one year ago, the documentary 'We Need to Talk About Dad' started a national debate and looks set to change the law. The screening of the documentary which takes place on Tuesday 1st May at Light House Cinema at 7.00pm will be followed by a Q&A with Brendan Courtney and director Aoife Kelleher. 
Brendan Courtney is an Irish household name having worked as a fashion presenter and designer for over 20 years primarily but in his RTÉ documentary Brendan gets personal.
His life, and that of his family, changed dramatically when his father was left paralysed on the left side of his body following a stroke. 
The family grouped together to take care of former builder, Frank to meet his needs and wishes. Brendan and his family faced the toughest decision of their lives. What to do about the care of his ageing father when he was no longer able to care for himself?
After a little digging, Brendan found out that you can get money for nursing home care through the Fair Deal scheme but that funding does not extend to care in your own home.
Frank Courtney sadly passed away in June last year, and the Courtneys continue to campaign to Leinster House to change the rule so that people who need care can stay at home.
This was a tough programme for Brendan and his family to make but it is an important one and one that Frank wanted to make to help others who are facing the same issues.