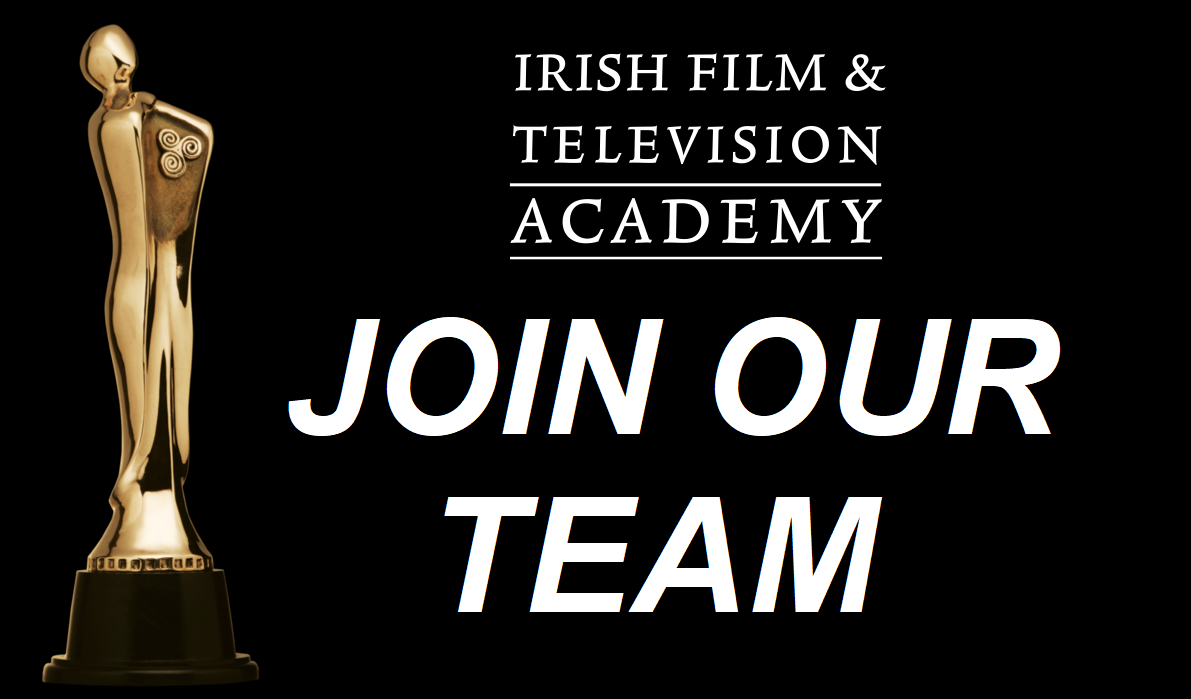 Events & Awards Administrator

Closing Date: Monday 22nd August
Apply to:
Recruitment@ifta.ie
Position: Full-time permanent position
Location: Dublin (Onsite)
Start Date: September
IFTA is now seeking to recruit an experienced Administrator with superb organisational skills and events administration experience, to work with the Academy's small dynamic team across our Year-round Programme of Learning Events and annual Awards..
Salary is commensurate with experience
Key Responsibilities include:
Delivering high-quality administration and coordination across the Academy's year-round Learning Events Programme of activities, while working closely with Management to administer awards submissions, award events, nominations, guests, and liaising with industry professionals.
Working closely with the Head of Film & Television to deliver an exceptional year-round Learning Programme of events, (masterclasses, screenings, discussions & networking events), across research, venues & schedules, sourcing 3rd party suppliers and meeting weekly & monthly deadlines.
Working closely with the Head of Film & Television and the team to coordinate the Awards process including submissions, research, viewing links, images and materials, populating the viewing & voting platforms.
Corresponding with Irish and international agents/representatives for participating professionals across event schedules and itinerary, making travel arrangements and scheduling meetings, booking venues, process receipts, invoices, petty cash and updating spreadsheets and reports.
Updating weekly mailouts/newsletter content for Academy members and industry professionals and providing support across the Academy's online platforms promoting events & activities.
Provide weekly/monthly reports and updates for the CEO as well as administrative support where required.
The ideal candidate will:
Have exceptionally strong administrative and organisational skills and be very resourceful and committed to excellence and high standards of professionalism with an exceptional work ethic.
Possess excellent communication skills and can manage confidential information with absolute discretion and a high degree of personal integrity, and deal with sensitive situations.
Have the ability to manage volume of data, and demonstrate proficiency in: Microsoft Office, Excel, FilemakerPro, Mailchimp, Powerpoint, Google Suite, Zoom (or similar programmes).
Have excellent organisational skills across administration and event booking, scheduling, budgeting, invoicing, spreadsheets and correspondence.
Have practical skills in graphics, digital media & marketing tools for Social Media Platforms: Instagram, LinkedIn, Facebook, Twitter etc.
Have a minimum of 3 years of professional administration experience.
Have a passion and enthusiasm for Film, Television, and Animation production.
Be self-motivated and demonstrate initiative regarding all aspects of the role.
Ideal Qualifications
BA or similar qualification in Arts Administration or Event management.
Proof of relevant Professional Career experience (Min 3 years)
About IFTA
Celebrating its milestone 20th Anniversary next year in 2023, The Irish Film & Television Academy (IFTA) is a not-for-profit all-Ireland organisation with a membership of 1,300 Irish industry professionals who work within the Film, Television, Animation & Cultural Creative sectors in Ireland. The Academy nurtures and supports Irish creative talent and rewards Excellence in achievement.
The 20th Anniversary Year in 2023 will see a wide range of high-profile initiatives rolled out across film, television and animation, to mark this milestone year. In addition to producing the annual Awards ceremonies, we have a year-round Learning Programme of events and initiatives that offer unique access to some of the world's most inspiring and high profile talent (Actors, Directors, Writers, cinematographers etc.) through discussions, masterclasses, workshops, lectures, and mentoring programmes.
Application Process
Please send an up-to-date CV and cover note which, in no more than 500 words, explains why you think you are suitable for this position, the skills you have to be successful in this role and, in particular, the experience/knowledge you can bring to the table to IFTA.
Deadline: The closing date for applications is Monday, 22nd August 2022.