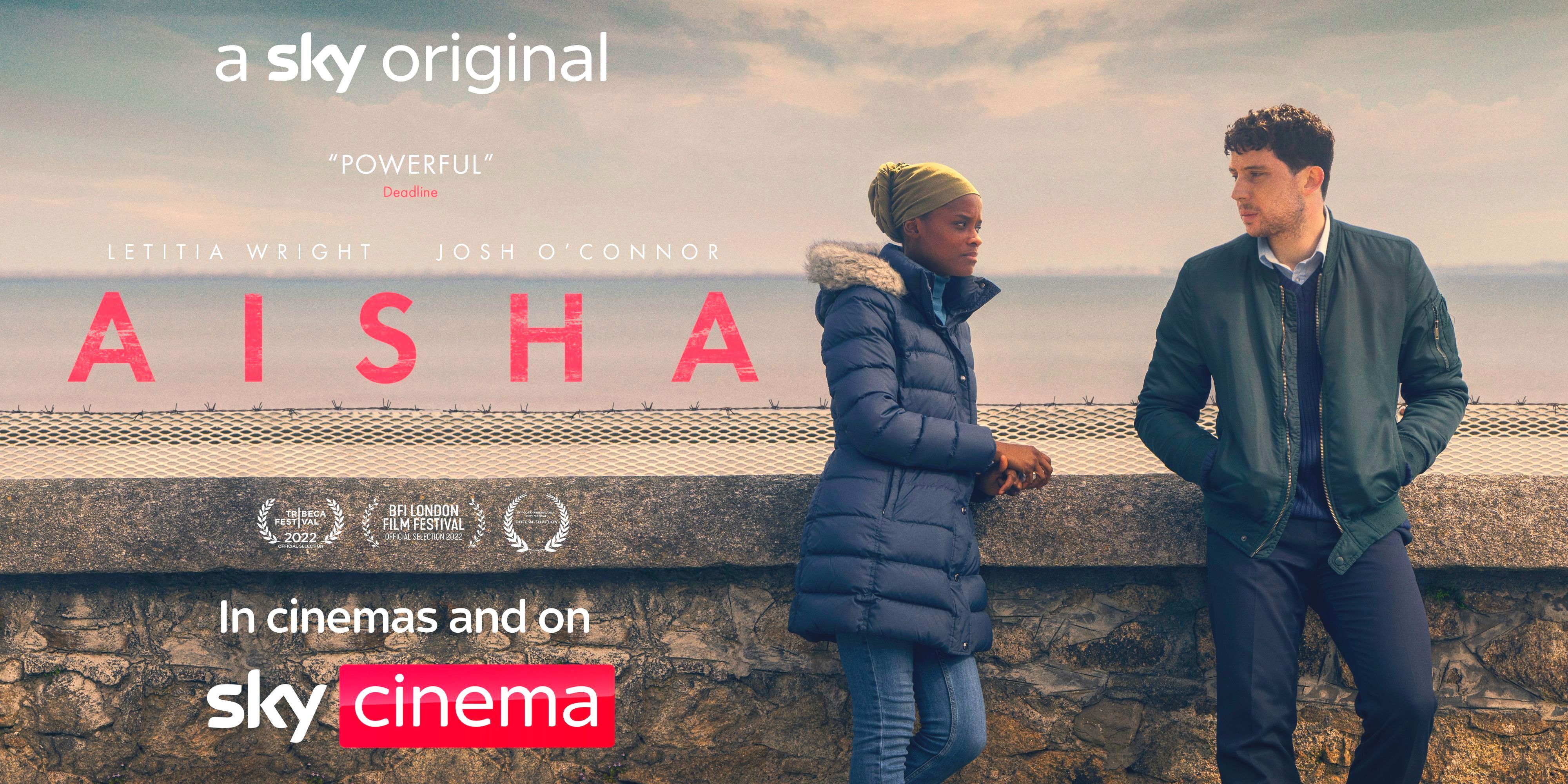 AISHA - Special Academy Screening Followed by Q&A with Director Frank Berry

IFTA MEMBERS' SCREENING
WEDNESDAY 16TH NOVEMBER
IFTA and Sky Cinema are delighted to present a Special Academy Screening of AISHA, followed by a Q&A with its Writer/Director Frank Berry.
Aisha, a young Nigerian woman seeking asylum in Ireland, is floundering in a maze of social services and bureaucracy. Alone and unwilling to sacrifice her dignity to satisfy the demands of the authorities, she finds an ally in Conor, an employee at her residence home, a local young man with a troubled past of his own. Together, they struggle to maintain their tender friendship in the face of Aisha's increasingly dire predicament and her rapidly diminishing options

Shot in Dublin and County Wicklow, AISHA stars Letitia Wright (Black Panther, Small Axe, Death on the Nile) as Aisha Osagiea and Josh O' Connor (The Crown, God's Own Country) as Conor Healy. AISHA's supporting cast features Stuart Graham, Denis Conway, Rosemary Aimyekagbon, Ruth Mc Cabe, Lorcan Cranitch, Antoinette Doyle, Tara Flynn, and Dawn Bradfield.

Director Frank Berry's route to feature films came via ten years of community filmmaking and teaching. His first two feature film dramas I Used to Live Here and Michael Inside have won awards and critical acclaim both at home and internationally, including the award for 'Best Film' at the 2018 Irish Academy Awards for Michael Inside.