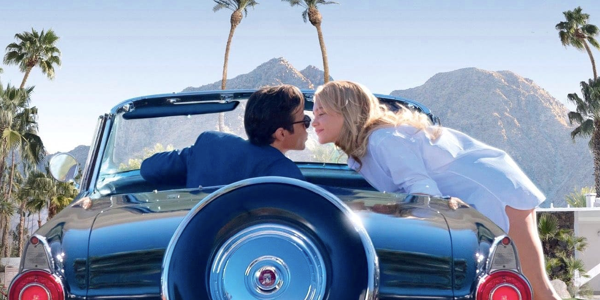 Don't Worry Darling - Special Academy Screening

IFTA MEMBERS' SCREENING
WEDNESDAY 14TH SEPTEMBER
From New Line Cinema comes Don't Worry Darling, directed by Olivia Wilde (Booksmart) and starring Florence Pugh (Oscar-nominated for Little Women), Harry Styles (Dunkirk), Wilde (upcoming Babylon), Gemma Chan (Crazy Rich Asians), KiKi Layne (The Old Guard) and Chris Pine (All the Old Knives).

Alice (Pugh) and Jack (Styles) are lucky to be living in the idealised community of Victory, the experimental company town housing the men who work for the top-secret Victory Project and their families. But when cracks in their idyllic life begin to appear, exposing flashes of something much more sinister lurking beneath the attractive façade, Alice can't help questioning exactly what they're doing in Victory, and why. Just how much is Alice willing to lose to expose what's really going on in this paradise?

An audacious, twisted and visually stunning psychological thriller, Don't Worry Darling is a powerhouse feature from director Olivia Wilde that boasts intoxicating performances from Florence Pugh and Harry Styles, surrounded by the impressive and pitch-perfect cast.

A New Line Cinema presentation, Don't Worry Darling will be distributed worldwide by Warner Bros. Pictures and is set to open in cinemas in the UK and Ireland on September 23, 2022.