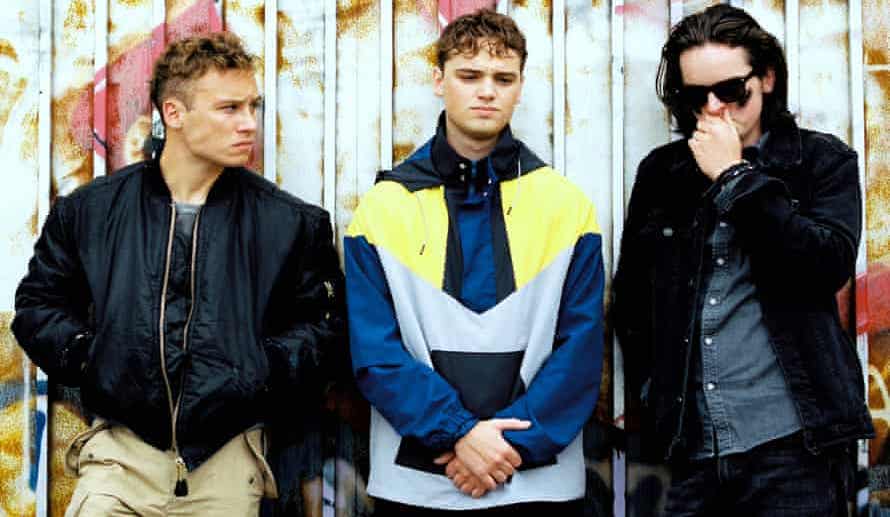 IFTA SCREEN DISCUSSION: HERE ARE THE YOUNG MEN
Provisionally: Friday, June 4th, 12.00pm
The Irish Film and Television Academy (IFTA) is delighted to present this special ONLINE discussion for Here are the Young Men with Writer/Director Eoin Macken, Producer Richard Bolger, Actor Ferdia Walsh Peelo
Here are the Young Men: Set in 2003, the film follows a group of Dublin teenagers over one hot, hedonistic summer. Matthew (Dean-Charles Chapman: Game of Thrones) and his disaffected friends have just finished school, and so begins a summer of drink, drugs, and thrill-seeking. Matthew romantically yearns after his friend Jen (Anya Taylor-Joy: The Queen's Gambit) and struggles to maintain his increasingly disturbing relationship with the magnetic and sadistic Kearney (Finn Cole: Peaky Blinders).
Their precocious friend Rez (Ferdia Walsh-Peelo; Sing Street) has started to succumb to paranoia and depression, damaging his relationship with his supportive girlfriend Julie (Lola Petticrew: Dating Amber). When Matthew witnesses a young girl getting run over, he and his two friends are forcing to grapple with the most daunting challenge of their lives: facing the demons inside.
Directed by Eoin Macken from a screenplay he co-wrote with author Rob Doyle, Here are the Young Men is a frenetic tale of toxic masculinity, adolescent love, and paranoia.
Natasha Alvar, Cultured Vultures: "Eoin Macken's film does well in presenting the fiery, destructive paths of toxic masculinity in the face of trauma not dealt with."
Filmmakers in attendance: Writer/Director Eoin Macken, Producer Richard Bolger, Actor Ferdia Walsh Peelo Based on the acclaimed novel of the same name by Rob Doyle.
This will be an online Zoom Event - You will be sent the Zoom Access Link by email