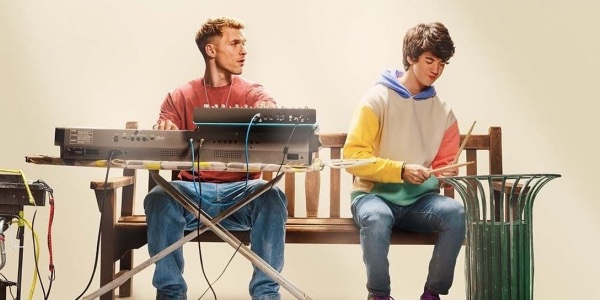 I Used To Be Famous - Special Academy Screening

IFTA MEMBERS' SCREENING
TUESDAY 13TH SEPTEMBER
IFTA & Netflix are delighted to invite you and a guest to this special Academy screening of I Used to Be Famous
Produced by Irish Producer Collie McCarthy (Forty Foot Pictures), and starring Ed Skrein ('Deadpool'), Leo Long (making his screen debut), Eleanor Matsuura ('The Walking Dead'), Lorraine Ashbourne ('Bridgerton'), Eoin Macken ('Resident Evil: The Final Chapter') and Stanley Morgan ('Prizefighter: The Life of Jem Belcher'), I Used to Be Famous is the debut feature from director Eddie Sternberg.
Vince (Ed Skrein) used to be in the hottest boy band around. Now he's alone and desperate. An impromptu jam with Stevie (newcomer Leo Long), an autistic drummer with an incredible gift for rhythm, sparks an unexpected friendship. Together they form a unique bond through the power of music.
I Used to Be Famous is written by Eddie Sternberg and Zak Klein, and produced by Collie McCarthy. The film is executive produced by Damien Jones ('The Lady In The Van') and Paul Grindey of Viewfinder Film ('The Father').