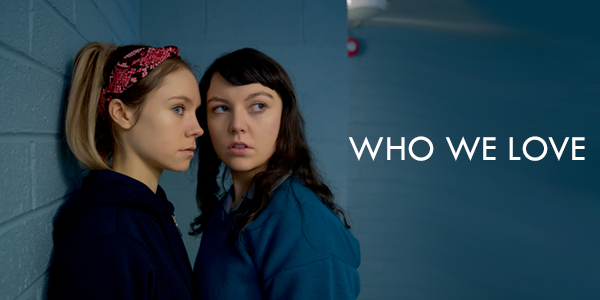 Who We Love - Academy Screening
6pm, Monday 4th July 2022

When: 6pm, Monday 4th July 2022
Where:
Light House Cinema, Dublin
IFTA is delighted to host this special Irish Academy screening of Who We Love and physical in-person discussion.
Nominated for Six IFTA Awards this year, Who We Love is an Irish coming-of-age drama film directed by Graham Cantwell and written by Cantwell and Katie McNeice.
Who We Love is a funny, endearing and sometimes difficult story of Lily (Clara Harte), a girl with a secret, on the cusp of becoming a young woman. With her best friend, the fiercely loyal and flamboyant Simon (Dean Quinn), she navigates the treacherous waters of school life. When a misunderstanding with the beautiful and popular Violet (Venetia Bowe) leads to a vicious attack, Lily is faced with the greatest challenge of her young life, as she and Simon explore Dublin's vibrant and sometimes dark LGBTQ+ scene under the sharp eye of reluctant mentor Oonagh (Amy-Joyce Hastings).
Monday 4th July
Light House Cinema, Dublin
Doors: 6.00pm
Film commences 6.30pm sharp
To register your interest and apply for this event please fill in your details at the link below.