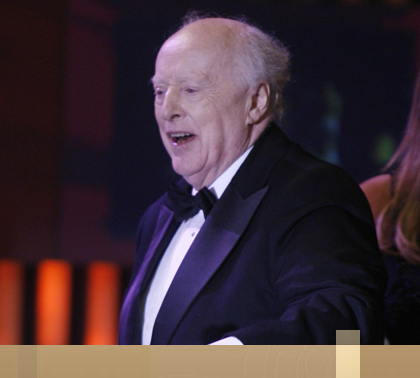 George Morrison
"Dear friends, colleagues and all of those watching at home, share with me a unique moment in my life. I value this award more than I can possibly say"
George Morrison
With a career that spans over six decades, George Morrison is one of Ireland's most significant and influential filmmakers of the 20th century. Born in Tramore, Co. Waterford in 1922, his mother was an actress at Dublin's Gate Theatre, while his father worked as a neurological anaesthetist. Having developed an early fascination with motion pictures, Morrison dropped out of his medicine studies at Trinity College, Dublin, in order to pursue his passion in film. In 1942, he directed his first feature, Dracula, with Aidan Grennell and Eileen Cullen, but the film was abandoned due to film stock rations during the Second World War. Then, in 1946, Morrison began working in documentary films, first as an assistant director and editor with MacLiammoir – Edwards Productions on titles such as From Time to Time and Hamlet of Elsinore.

President Mary McAleese presenting the Industry Contribution Award to George Morrison
Moving into the 1950's, Morrison began what would become the most renowned period of his career, producing some of Ireland's most innovative and historically important documentaries, remarkably at a time before an Irish film industry had been firmly established. Many of these pioneering firms were commissioned by state and semi-state bodies and are acclaimed for their ground-breaking technical and stylistic innovations.

Morrison's most celebrated films are his two feature-length historical documentaries, Mise Éire (1959) and Saoirse? (1961). With a score designed by Seán Ó Riada and a screenplay from Seán MacRéamoin, Mise Éire was the first feature film to include a full orchestra and the first in the Irish language. Both films charted Ireland's struggle for independence from 1896 to 1922, and for the first time Irish cinema-goers were able to experience a compelling filmic narrative of Irish history that many knew but few had ever seen. Filmmaker Louis Marcus, who worked on Mise Éire, described the film as "truly an event of the most shattering consequence, not only for Irish cinemas but in the general life of the country".
"As well as his charm and humour he also still has enormous creative
energy, there is simply no one else of his calibre – amazing."
CIARÍN SCOTT
"George Morrison is one of the great masters of Irish cinema, a genius as a filmmaker..." - David Norris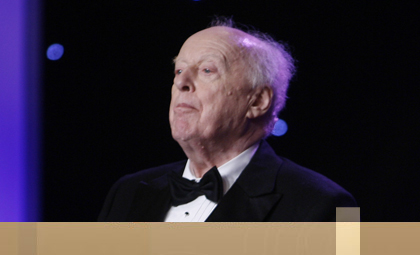 "It is remarkable what George Morrison has achieved through the 1970's and 1980's with almost no support. He's done extraordinary documentary work and extraordinary work as an archivist, one of the few in Ireland who have done that, he's an inspiration to all of us."
NEIL JORDAN
Referencing over 300,000 feet of newsreel and actual material, the assemblage of images was the result of many years of research in Irish, British and international collections which are now compiled in a Catalogue Raisonée of Irish Actualities. The process of identification, salvage and restoration of these fragile artefacts ensured the survival of a moving image record of a period in Irish history which would otherwise have disappeared. The legacy of Mise Éire and Saoirse? endures today with historians, archivists and film-makers using these as a primary reference whilst studying the establishment of the Irish state.

George's work in film restoration and preservation led to an invitation to join the international community of film archivists at the Congress of the Federation International des Archives du Film (FIAF). His uncompromising proposals for the establishment of a moving image archive, outlined in papers prepared in the 1960s and '70s, provided useful reference points in the planning and development of the Irish Film Archive of the Irish Film Institute which attained full membership of FIAF in the mid 1990s.

George is a true cineaste. His passion for cinema is not confined by national or historical boundaries. He is as likely to wax as long and lyrical about the beauty of Luis Bunuel's Simon del Desierto (1965) as he is to sing the praises of Margo Harkin's artistry in Hush-a-Bye-Baby (1990). His ardour is communicated freely and with verve and authority to friends, fellow film-lovers and to those to whom he has lectured in the RTÉ Training School, the Irish Society for Archives, the Society of Designers in Ireland and the Kairos Institute.


George's film work is preserved in the Irish Film Archive. In 2007, to coincide with the premiere of Ciarín Scott's film biography Waiting for the Light, and in celebration of the life and work of this pillar of Irish cinema, the Archive hosted a retrospective of his lesser-known work. It included fascinating pieces which were selected to demonstrate his versatility of cinematic skill; Too Good to Miss, a dramatised Road Safety Film from 1965; These Stones Remain, written, directed and filmed by George and awarded the Diplome d'Honneur in Moscow in 1971; and one of his earliest projects, From Time to Time (1954), co-authored with Hilton Edwards and adapted by George for the screen.

His curiosity and ongoing fascination with film production led in 2007 to his latest project, Dublin Day. George was 83 years old at the time of its release and had not directed a film in nearly thirty years, but its joyful celebration of Joycean Dublin proved an old dog always had a few extra tricks.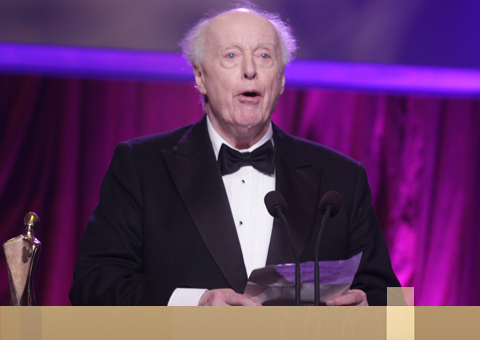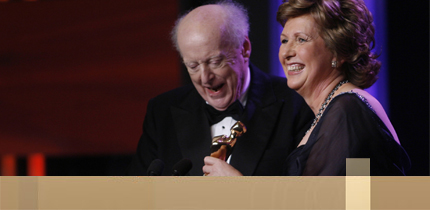 "As well as his charm and humour he also still has enormous creative energy, there is simply no one else of his calibre – amazing."
CIARÍN SCOTT
Recently invited to become a member of Aosdána and an honorary member of the Screen Director's Guild of Ireland, George Morrison's outstanding contribution and lifetime achievements within the Irish film are invaluable and undeniable. The Irish Film & Television Academy (IFTA) was honoured to pay tribute to a legendary Irish filmmaker, editor, photographer, writer, inventor, archivist, restorer and teacher, in addition to officially naming the newly introduced Feature Documentary Award in Morrison's honour.
Key Credits
From Time to Time (1954)
Mise Éire (1959)
Saoirse (1960)
Over the Line (1964)
These Stones Remain (1971)
Two Thousand Miles of Peril (1972)
Look to the Sea (1974)
Dublin Day (2007)