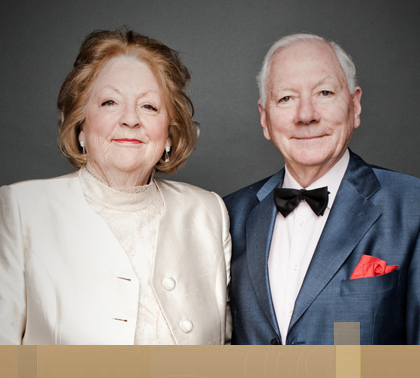 Gay Byrne
Born in 1934 in Dublin to Edward and Annie Byrne, veteran television and radio presenter Gay Byrne is one of Ireland's most successful television personalities with a career that spans over 50 years, known in particular for presenting the hugely popular talk show The Late Late Show for 37 years. In 2010, The Irish Times said Byrne was "unquestionably the most influential radio and television man in the history of the Irish State".
Whilst young, Byrne was inspired by the broadcaster Eamonn Andrews, who had a successful career on British television. In 1958, after holding jobs in insurance and sales, he moved over to broadcasting when he became a presenter on Radio Éireann. He also worked with Granada Television and the BBC in England. Whilst at Granada, Byrne became the first person to introduce The Beatles on television when they made their small screen debut on local news programme People and Places.
In 1961, Telefís Éireann (later Radio Telefís Éireann and now Raidió Teilifís Éireann) was set up. Byrne finally worked exclusively for the new Irish service after 1969. He introduced many popular programmes, with his most popular and successful programme being The Late Late Show.
Gay Byrne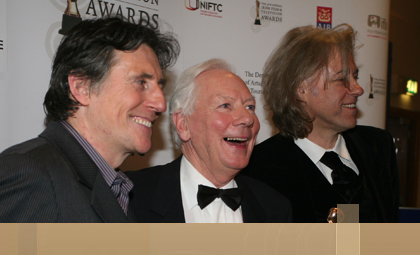 On 5 July 1962, the first episode of The Late Late Show was aired on Irish television. Originally scheduled as an eight-week summer filler, the programme has become the world's second longest running chat show. The show became a forum and an Irish institution where controversial topics such as the influence of the Roman Catholic Church, contraception, AIDS, unemployment, homosexuality, abortion, divorce, and other hitherto taboo subjects were discussed openly in Ireland, alongside book reviews, celebrity visits, and music acts like The Boomtown Rats, U2, Sinéad O'Connor, Elkie Brooks, Boyzone, and Noel Gallagher. Other guests included Presidents of Ireland, successive Archbishops of Armagh, minor members of the British Royal Family, politicians, actors, authors and countless others.
The show is seen as having much to do with the "new Ireland" that was emerging from the 1960s with Byrne's warm yet challenging interview techniques lauded by many people in Ireland.
From 1973 until 1998, Byrne presented The Gay Byrne Hour—later The Gay Byrne Show when it expanded to two hours—on RTÉ Radio 1 each weekday morning. Other work included presenting The Rose of Tralee festival for 17 years from 1977 until 1994.
On 21 May 1999, Byrne presented his last edition of The Late Late Show after 37 years at the helm. He was presented with a Harley-Davidson motorcycle by Bono and Larry Mullen, Jr and was succeeded by Pat Kenny.



Gay Byrne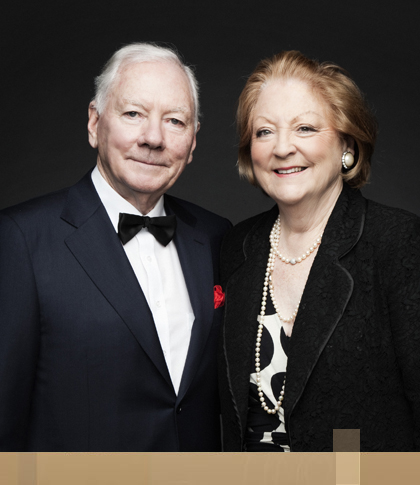 Since retiring from his long-running radio and television shows, Byrne has presented several other programmes, including one season of Who Wants to Be a Millionaire? He also hosted The Gay Byrne Music Show and Make 'Em Laugh, a series about comedy in Ireland as well as Gaybo's Grumpy Men and Class Reunion.
In April 2009, RTÉ One began broadcasting a series called The Meaning of Life, during which Gay Byrne interviewed public figures about issues of meaning and life. The programme has contained a number of remarkable moments, including actor Gabriel Byrne's admission that he had been abused as a child at the start of the second series and Stephen Fry's denunciation of God. The show was nominated for an IFTA Award in 2015, a year that saw My Father's War also nominated for an IFTA. That programme focused on Byrne embarking on a personal journey to discover the war secrets his father, Edward Byrne, never told him.