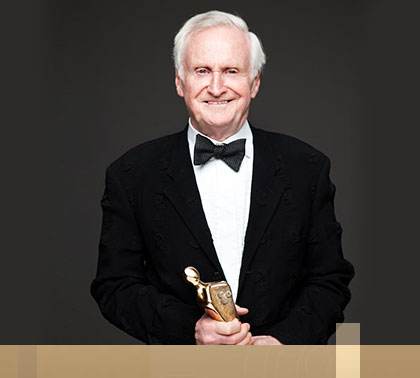 John Boorman
"This award is a tribute to all the Irish actors and crews who have made my films for me"
John Boorman, Recipient of the IFTA Lifetime Achievement Award in 2010
With an inspirational career spanning almost five decades, John Boorman has been nominated for five Oscars, three BAFTAs, three Golden Globes, two Golden Bears and won the Cannes Best Director award twice. Born in England in 1933, John Boorman is no stranger to Irish soil having resided in Co. Wicklow for almost forty years. Since his arrival in Ireland John has had a pivotal influence on the Irish film industry, his presence proved to be a driving force in the history of Irish film and was pivotal in the evolution of the Irish filmmaking industry. He served on the first Irish Film Board and was chairman of the National Film Studios (now Ardmore Studios) until 1982. By way of these roles John helped nurture the careers of Irish directors, writers, producers, actors and crew – thus garnering a reputation for spotting and encouraging new talent.

Video of John Boorman receiving the IFTA Lifetime Achievement Award
"Beautiful Ireland - where John's heart truly lies - Ireland, the romantic, Celtic root and inspiration of all his art. He has given so much to Irish film-making over the years, and now the love returns to him in his celebration"
Jon Voight
"He was the father of all our careers in film, as he is the father of so in the Irish Film industry. This recognition reflects what we actors, the Alumni of Excalibur have felt about John ever since we worked with him"
Helen Mirren
A champion of Ireland as a first class film location to international filmmakers and global audiences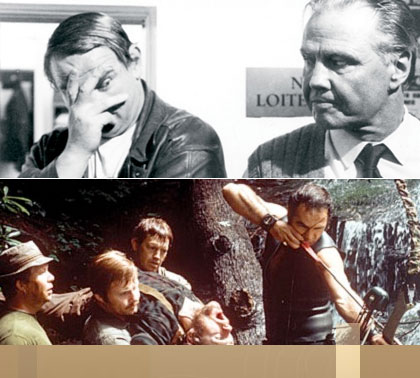 A champion of Ireland as a first class film location to international filmmakers and global audiences, John Boorman has shot numerous feature film projects here, beginning in 1974 with the sci-fi drama 'Zardoz', starring Scottish actor Sean Connery as the futuristic barbarian Zed. He returned his production to Ireland once again in 1980 with the Arthurian epic 'Excalibur', featuring then unknown acting talents of Liam Neeson, Gabriel Byrne and Ciarán Hinds in their earliest film roles. 'Excalibur' included apprentice screenwriter Neil Jordan amongst its largely Irish crew and John went on to exec-produce Neil Jordan's breakthrough project 'Angel' in 1982.
"He is a true artist of the cinema, and his place in history has long been secure"
Neil Jordan
John's other Irish titles (1998's The General, a biopic of Irish crime lord Martin Cahill, 2006's The Tiger Tail, a reflection of modern Ireland told through the unravelling life of an unscrupulous property developer) have seen a collaborative partnership between director and actor with Emmy-winning Irish actor Brendan Gleeson appearing in the lead roles. John is currently shooting World War II story Queen and Country in London.

Jon Voight, Brendan Gleeson, John Boorman & Juliette Binoche
Key Credits
Point Blank -1967
Hell in the Pacific - 1968
Deliverance -1972
Excalibur - 1981
The Emerald Forest - 1985
Hope and Glory - 1987
Beyond Rangoon - 1995
The General - 1998
The Tailor of Panama - 2001
Queen and Country - 2014