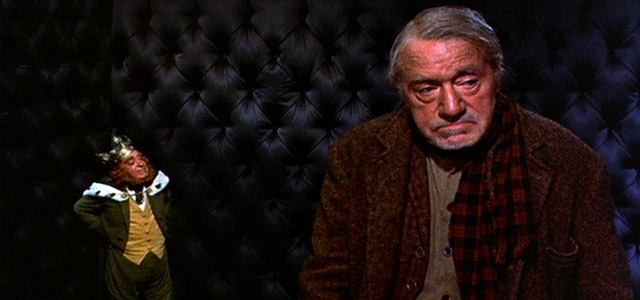 darby o'gill and the little people
50th anniversary screening
event DETAILS
When:
24 June 2009, from 8.30pm
Where:
Meeting House Square, Temple Bar, Dublin 2

All seating is unreserved

Contact info:
+ 353 1 6624120
membership@ifta.ie


To celebrate the 50th Anniversary of the premiere of the Walt Disney production Darby O'Gill and the Little People, there will be an open air screening of the film on Wednesday June 24th on Meeting House Square, Temple Bar in Dublin at 10pm with entertainment from 8.30pm.
A firm family favourite, Darby O'Gill and the Little People is a Walt Disney Pictures feature film starring Albert Sharpe, Janet Munro, Sean Connery and Jimmy O'Dea, in a tale about a wily Irishman and his battle of wits with leprechauns. The film was directed by Robert Stevenson and its screenplay written by Lawrence Edward Watkin after the books of Herminie Templeton Kavanagh.
Walt Disney and Sean Connery attended the world premiere in Dublin's long lost Theatre Royal in 1959.
Courtesy of Conor Doyle (godson of castmember Jimmy O'Dea), IFTA has a limited number of tickets available to Members.
If you are interested in attending, please reply to this mail by Monday morning 11am, 22nd June. You will be informed by close of business thatday if you have been allocated tickets to attend.
Proceeds from this special night will go to Console Ireland.