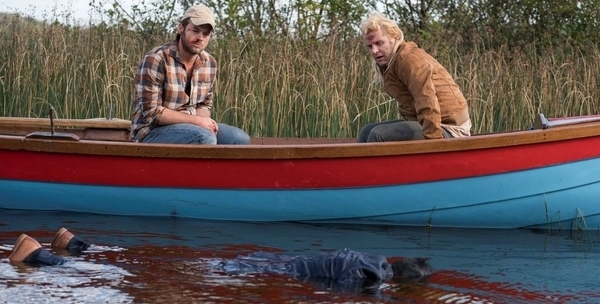 IFTA Screening - Dark Lies the Island
The Irish Film and Television Academy will host a special first-look screening of Ian Fitzgibbon's quirky black comedy, 'Dark Lies the Island'.
With a star-studded Irish cast including Moe Dunford, Charlie Murphy, Pat Shortt, Peter Coonan and Tommy Tiernan, - Dark Lies the Island is an Irish comedy about a family spinning out of control in a small rural town. Two brothers (Moe Dunford and Peter Coonan) try to crawl out from the shadow of their domineering father (Pat Shortt) while his young wife (Charlie Murphy) is trapped in a whirlpool of sexual jealousy. Dark Lies the Island is a story about life and death, sex and violence, dark memories, murderous intentions, jealousy, guilt, and betrayal.
Dark Lies the Island is the fifth film for director Ian FitzGibbon (Perrier's Bounty, Death of a Superhero) and was written by award-winning novelist playwright and screenwriter Kevin Barry, who was recently long-listed for the Booker prize for his novel Night Boat to Tangier.
The director and cast will participate in a Q&A after the screening.
Release Date: Friday, 18th October