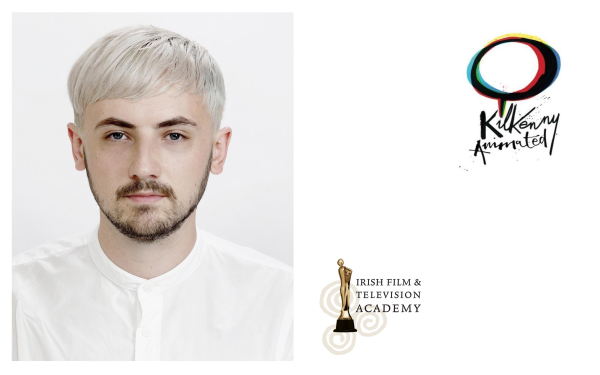 IFTA Animation in Focus - David OReilly Retrospective - at Kilkenny Animated
When:Friday, October 4th
Venue:Medieval Mile Museum, Kilkenny


IFTA Animation in Focus Series returns with a celebration of Animator David OReilly at the Kilkenny Animated festival.
The Irish Film & Television Academy is excited to present a special screened retrospective of the animation and game design work of celebrated Kilkenny artist David OReilly.
The IFTA Award-winner will also join Cartoon Saloon co-founder and Oscar-nominated director Tomm Moore (Song of the Sea, The Secret of Kells) in an In Conversation alongside the event, as part of the festival's opening night gala.
Creator of the influential short films Please Say Something and The External World, O'Reilly's animation work has won numerous awards, including Best Animation for The External World at the 2011 Irish Film & Television Awards, and has been the subject of several international retrospectives. He has written for TV shows such as Adventure Time and South Park and created fictional video games in Spike Jonze's Academy Award winning film Her. His first interactive work Mountain was released in 2014, followed by Everything in 2017 . Breaking the boundaries between art, games and philosophy, Everything found wide popularity among gamers and non-gamers alike, and was included on Polygon's 2017 Game of the Year list.
Most recently, OReilly's immersive Eye of the Dream projection explores the creation of the universe, travelling through billions of years of history to our modern world, aimed at domes and installation settings. This work is a real-time simulation that is inspired by musical composition.
This is the second year of the festival which takes place in Ireland's medieval capital, Kilkenny over the weekend of October 4th to 6th, and celebrates the best of Irish and international artists committed to the art of visual storytelling in all its forms. Other highlights include Animation legends James Baxter  and Graham Annabelle in conversation, and the welcome return of Kíla, who will score a live screening of films made for TG4's Cúl an Tí and much, much more.
For more details and tickets visit the Kilkenny Animated website