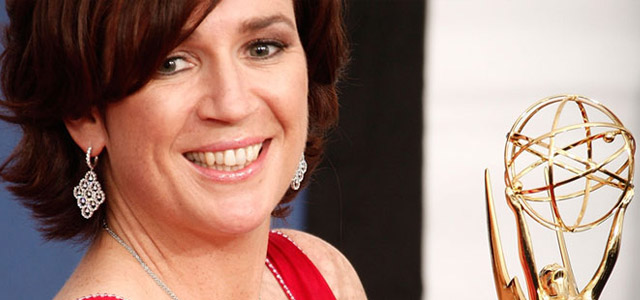 in conversation with... dearbhla walsh
with summer Buffet & Drinks Reception
event DETAILS
When:
21 July 2010, 5.30pm

Where:
The Conrad Hotel, Dublin 2

All seating is unreserved

Contact info:
+ 353 1 6624120
membership@ifta.ie
Supported by BAI

IFTA is delighted to invite Irish Film & Television Academy members to an In Conversation With ... Dearbhla Walsh on Wednesday 21st July 2010.

Dearbhla Walsh is an Irish director who has worked on drama series for several television channels in Ireland and the UK, including episodes of EastEnders, Shameless and The Tudors.

She won the 2009 Prime Time Emmy Award for Outstanding Directing for the serial drama Little Dorrit, the 14 part adaptation of the Charles Dickens novel of the same name. Recently, Walsh has been directing the final series of The Tudors and has just completed work on The Silence which will begin a four night consecutive run on BBC One at 9:00pm on Monday, July 12th. The series, which filmed in Ireland earlier this year, stars IFTA winner Dervla Kirwan (Ondine) and Genevieve Barr in her acting debut.

The discussion will focus on Directing for Television and will examine Dearbhla's approach to the creative process, the challenges encountered whilst filming, her take on working outside Ireland, the collaborative effort etc. It is intended as an in depth conversation which will educate and inform through the use of clips, frank discussion and a look at Dearbhla's unique skillset, influences and background.

The event will be facilitated by Ed Guiney of Element Pictures.

Ed Guiney is a Dublin based producer who runs Element Films with partner Andrew Lowe. Ed's focus is on overseeing the development of Element's film and television slate and producing (or overseeing the production of) those projects that are green lit, whether from slate or third party projects. Recent productions include: The Silence, Zonad, Bittersweet, Cracks, Pure Mule, Five Minutes of Heaven, Prosperity and The Guard.

About The Silence

Eighteen-year-old Amelia Edwards, played by deaf actress Genevieve Barr, has recently been fitted with a cochlear implant, enabling her to hear, but she struggles to accept that she has a place in the hearing world. Breaking free from her over-protective parents, played by Gina McKee (In The Loop) and Hugh Bonneville (Lost In Austen), she goes to stay with her party-loving cousins, homicide detective uncle Jim, played by Douglas Henshall (Collision) and Dervla Kirwan's warm-hearted Aunt Maggie. Amelia witnesses the audacious murder of a policewoman, and is reluctantly propelled further into a loud and frightening world.