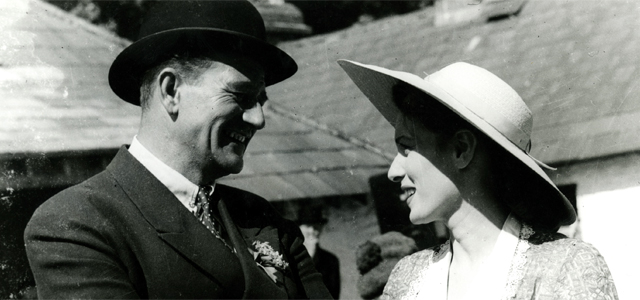 DREAMING THE QUIET MAN EXCLUSIVE PREVIEW
FIRST TUESDAYS PREVIEW SCREENING INTRODUCED BY DIRECTOR SE MERRY DOYLE
event DETAILS



When:
7 June 2011

Where:
Irish Film Institute (IFI), 6 Eustace Street, Temple Bar, Dublin 2

All seating is unreserved

Contact info:
+ 353 1 6624120
membership@ifta.ie

With thanks to Sé Merry Doyle, Vanessa Gildea & Martina Durac from Loopline Films.

The Irish Film & Television Academy is delighted to present an exclusive IFTA screening of Dreaming the Quiet Man, as part of our monthly series of screenings - 'First Tuesdays'
Directed by Sé Merry Doyle and produced by Martina Durac and Vanessa Gildea, this feature documentary recently received its international premiere in MoMA New York as part of the Culture Ireland's year long Imagine Ireland project, curated by Gabriel Byrne and the IFI.

Sé Merry Doyle will introduce his film for the Academy.
ABOUT DREAMING THE QUIET MAN

There are cinematic milestones that have left a marked impression on the landscapes in which they were filmed. John Ford's take on his idealised vision of Ireland, The Quiet Man, is one such film. When it was released The Quiet Man became a monster hit all across the world and won Oscars for Best Film and Best Director. Its impact went way beyond the Irish Diaspora and it has resonated with international audiences for nearly sixty years now. Its universal themes of emigration, displacement, communal identity, loss of land, and male patriarchy were all woven into one of the great love stories of all time.
Dreaming the Quiet Man delves into the story of the making of the film and features a narration from Gabriel Byrne and contributions from well-known commentators and film makers, including Martin Scorsese, Peter Bogdanovich, Jim Sheridan and, exclusively, Maureen O'Hara. Using a blend of archive from The Quiet Man, stunning location material and colourful and varied meetings with people who were intimately connected with the making of the film, this documentary offers a fascinating glimpse into Ford's film making and life.
ABOUT THE DIRECTOR
Sé Merry Doyle established Loopline's credentials as a major force in documentary production when his first major work, a film on Irelands most famous architect James Gandon - A Life, became a critical success. He worked as a film editor for many years. His credits as director include: Alive Alive O - A Requiem for Dublin, Patrick Scott - Golden, Patrick Kavanagh - No Man's Fool, John Henry Foley - Sculptor to the Empire, Kathleen Lynn - Rebel Doctor and in 2010 Sé directed a documentary on renowned animator Jimmy Murakami which premiered at the Dublin Film Festival and was runner up in the audience prize.

Dreaming the Quiet Man will have a cinema release in Ireland in late Summer.