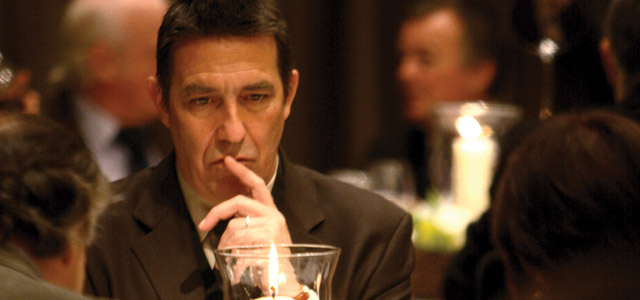 the eclipse
introduced by Conor mcpherson - followed by the ifta christmas celebrations
event DETAILS
When:
10 December 2009, 6.30pm

Where:
Savoy Cinema, O'Connell Street, Dublin 1

All seating is unreserved

Contact info:
+ 353 1 6624120
membership@ifta.ie


IFTA is delighted to invite Irish Film & Television Academy Members to an exclusive preview screening of The Eclipse.
FOR YOUR CONSIDERATION

Feature Film
Director Film, Conor McPherson
Script Film, Billy Roche and Conor McPherson
Actor Lead Film, Ciarán Hinds
Actor Supp Film, Aidan Quinn
Director of Photography, Ivan McCullough
Costume Design, Consolata Boyle
Production Design, Mark Geraghty
Editing, Emer Reynolds,
Original Score, Fionnuala Ni Chiosain
Sound, Ronan Hill, Jon Stevenson and John Fitzgerald

ABOUT THE FILM

A small town school teacher's mid life crisis drives him to pursue a bewitching visiting poet and almost costs him all that he holds dear. 'The Eclipse' is a supernatural film about the challenges of love, fear of the unknown, and release from the burden of grief.