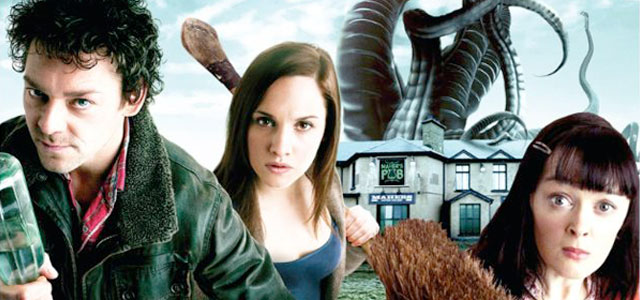 GRABBERS
IFTA present: Grabbers in the lighthouse cinema

EVENT DETAILS

Grabbers

When:
6th December 2012
6.30 pm

Where:
Lighthouse Cinema, Dublin 7

Contact info:
+ 353 1 6624120

membership@ifta.ie

As part of the IFTA Viewing Season The Irish Film & Television Academy will host an evening Screening of Grabbers in the Lighthouse Cinema, Smithfield, Dublin 7.
Directed by Jon Wright, Grabbers tells the story of Ciarán O'Shea, a charming but heavy-drinking local Garda who is tasked with greeting Lisa Nolan, a straight-laced young officer who has just arrived to a small fishing village off the West coast of Ireland. Not that there's much for them to do, aside from dealing with the occasional drunk, and that's usually O'Shea himself. But strange doings are afoot: the crew of a fishing boat disappears, whales start appearing dead on the shore, a local lobsterman catches a strange tentacled creature in his trap. Soon it becomes clear to Garda O'Shea and Nolan that there's something big out there, and that it's hungry. It's time to rally the villagers, arm the troops... and head to the pub!

This Screening is part of a number of the Academy's Irish Screenings held during November and December.
IFTA MEMBERSHIP


This event is free and exclusive to Members of the Irish Film & Television Academy.
click here for information about Membership eligibility.
Twitter: @ifta
Facebook: www.facebook.com/iftaonline
Signup for IFTA E-news: ezine@ifta.ie