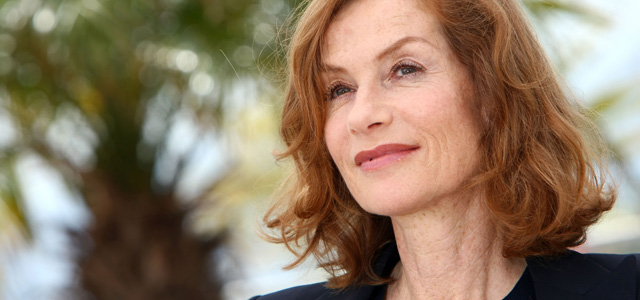 AN AFTERNOON WITH ISABELLE HUPPERT
PUBLIC INTERVIEW AND SCREENING AT 24TH GALWAY FILM FLEADH
View images from this event in the gallery
event DETAILS
When:
15 July 2012
3pm

Where:
Town Hall, Galway Film Fleadh

Contact info:
+ 353 1 6624120
membership@ifta.ie
IFTA Members must apply for tickets through membership@ifta.ie

IFTA has a limited number of tickets to offer Members for An Afternoon with Isabelle Huppert taking place at this year's Galway Film Fleadh, on Sunday 15th July.
This afternoon event will consist of a Public Interview between Isabelle Huppert and Sean Rocks of RTÉ Radio One's Arena, followed by a special screening of Heaven's Gate.
ABOUT ISABELLE HUPPERT
One of the most enduring and respected actresses in world cinema, Isabelle Huppert is known for her versatile portrayals of characters ranging from the innocent to the sultry to the comic. Her subtle, naturalistic performances have garnered praise from all over the world of cinema.
In a 2010 interview for the Independent, Robert Chalmers noted that "Huppert's apparently reserved and introspective manner has proved especially effective when applied to characters whose behaviour is aberrant to the point of psychosis. In that respect, she is, as has often been said, an actor who would have interested Hitchcock." While she may not have gotten the chance to work with the late master of suspense she has worked with a veritable who's who of cinema including such acclaimed directors as Bertrand Blier, Otto Preminger and Claude Chabrol, with whom she would make a series of films, starting with 1978's Violette Noziére.
Huppert's career in the 1980s commenced with Michael Cimino's legendary Heaven's Gate (1980). In her native France, Huppert has become something of an institution, continuing to work prolifically and she would once again come under the international spotlight for her remarkable performance as a sexually repressed and self-destructive piano teacher in Michael Haneke's exceptional drama The Piano Teacher (2001). Her utterly fearless performance shocked and enthralled audiences in equal measure and earned Huppert a Best Actress award at the Cannes Film Festival.
In 2003, Huppert would appear in an American film for the first time since 1994's Amateur with a role in Three Kings director David O. Russell's cult comedy I Heart Huckabees. Since then she has worked steadily, including a memorable, award-winning stint in Law and Order: SVU and a remarkable performance in Special Treatment (2010), which screened to acclaim in last year's Fleadh, as an aging prostitute undergoing psychoanalysis. 
She continues to enchant and beguile audiences, as evidenced by her appearance in two films at this year's Cannes Festival.
Contact membership@ifta.ie for details.
IFTA is delighted to support the 24th Galway Film Fleadh.