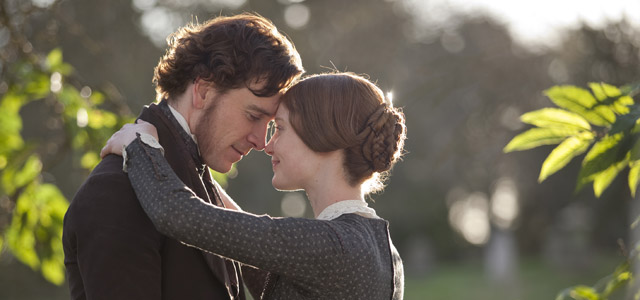 JANE EYRE FIRST LOOK IFTA PREMIERE SCREENING
exclusive screening OF JANE EYRE STARRING IFTA MEMBER MICHAEL FASSBENDER
event DETAILS



When:
Tuesday 6th September 2011

Where:
Irish Film Institute (IFI), 6 Eustace Street, Temple Bar, Dublin 2

All seating is unreserved

Contact info:
+ 353 1 6624120
membership@ifta.ie

With thanks to Universal Pictures Ireland
The Irish Film & Television Academy is delighted that an IFTA premiere showing of Jane Eyre will be the next event for IFTA Members as part of IFTA's series of Members' First Tuesday Screenings.

This bold new feature version of Charlotte Brontë's timeless, classic story - Jane Eyre is directed by Cary Joji Fukunaga (Sin Nombre), and stars IFTA winning actor & IFTA Member Michael Fassbender (Hunger) and Mia Wasikowska (Alice in Wonderland) in the iconic lead roles of the romantic drama alongside Dame Judi Dench (Casino Royale), Sally Hawkins (Happy Ever Afters) and Jamie Bell (Billy Elliot).

ABOUT JANE EYRE

In the 19th Century-set story, Jane Eyre (Mia Wasikowska) suddenly flees Thornfield Hall, the vast and isolated estate where she works as a governess for Adèle Varens, a child under the custody of Thornfield's brooding master, Edward Rochester (Micheal Fassbender). The imposing residence – and Rochester's own imposing nature – have sorely tested her resilience. With nowhere else to go, she is extended a helping hand by clergyman St. John Rivers (Jamie Bell) and his family. As she recuperates in the Rivers' Moor House and looks back upon the tumultuous events that led to her escape, Jane wonders if the past is ever truly past...