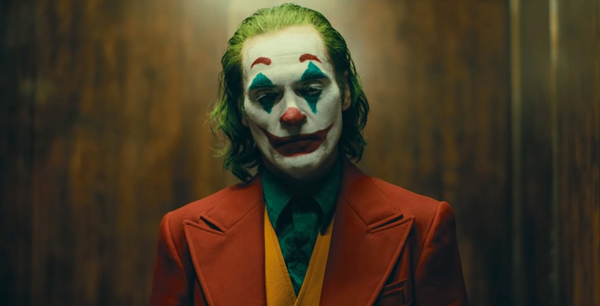 Special Preview Screening - Joker
When: 2nd October
Venue:Irish Film Institute


IFTA invites Academy Members to attend the Irish Premiere of the highly acclaimed and anticipated Joker, in association with Warner Bros. Pictures. An original film about the enigmatic villain, Joker won the Golden Lion award at this year's Venice Film Festival.
Forever alone in a crowd, Arthur Fleck seeks connection. Yet, as he trods the sooted Gotham City streets and rides the graffitied mass transit rails of a hostile town teeming with division and dissatisfaction, Arthur wears two masks. One, he paints on for his day job as a clown. The other he can never remove; it's the guise he projects in a futile attempt to feel he's a part of the world around him, and not the misunderstood man whom life is repeatedly beating down. When bullied by teens on the streets, taunted by suits on the subway, or simply teased by his fellow clowns at work, this social outlier only becomes even more out of sync with everyone around him.
Todd Phillips' exploration of Arthur Fleck, is of a man struggling to find his way in Gotham's fractured society. Longing for any light to shine on him, he tries his hand as a stand-up comic, but finds the joke always seems to be on him. Caught in a cyclical existence between apathy and cruelty and, ultimately, betrayal, Arthur makes one bad decision after another that brings about a chain reaction of escalating events in this gritty, allegorical character study.
Directed, co-written and produced by Phillips, Joker is the filmmaker's original vision of the infamous DC villain, indelibly portrayed by Three-time Oscar nominee Joaquin Phoenix (The Master, Walk the Line, Gladiator). Phoenix stars in the titular role alongside Oscar winner Robert De Niro (Raging Bull, The Godfather: Part II) and Zazie Beetz (Atlanta, Deadpool 2).
Oscar nominee Phillips (Borat, The Hangovertrilogy) directed from a screenplay he co-wrote with Oscar-nominated writer Scott Silver (The Fighter), based on characters from DC. The film was produced by Phillips and Oscar nominee Bradley Cooper (A Star Is Born, American Sniper) under their Joint Effort banner, and Oscar nominee Emma Tillinger Koskoff (The Wolf of Wall Street).
© 2019 Warner Bros. Ent. All Rights Reserved.
Joker(Cert 16) is released in Irish cinemas on October 4th