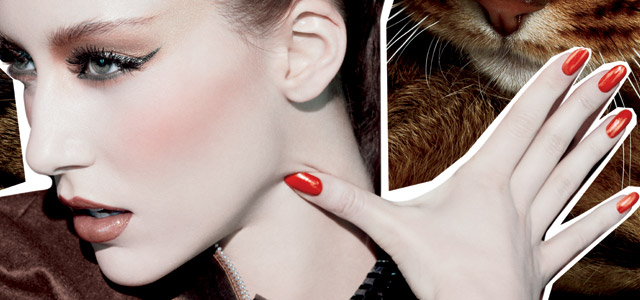 pro M·A·C trends masterclass
followed by drinks and canapÉ reception
event DETAILS
When:
8 September 2010, from 6.30pm

Where:
The Morgan Hotel, Dublin

All seating is unreserved

Contact info:
+ 353 1 6624120
membership@ifta.ie
With thanks to M·A·C

TRE
NDS
AW
20
10

IFTA is delighted to offer members of the Hair & Make up Chapter the chance to attend an exclusive MAC Make up Trends Masterclass, which will be hosted by MAC Senior Artists Lesley Keane and Neil Young.
THE FABRIC OF THE MODERN FACE IS CHANGING!
Get a feel for it at the M∙A∙C Autumn/Winter '10 Trend Presentation...
Nouveau natural CASHMINK
Fired-up lips REDD-VELVET
Decadent eyes SATIN-EYES
Poetic shadows VOILE-VEIL
LAP UP THE LUXURY
at our seasonal wrap-up
IT'S A MUST...