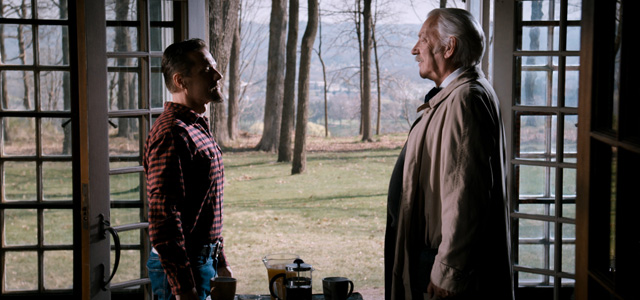 MAN ON THE TRAIN FIRST LOOK SCREENING PLUS Q&A
exclusive preview screening plus q&a WITH DIRECTOR/PRODUCER MARY MCGUCKIAN
event DETAILS



When:
Tuesday 12 July 2011

Where:
Irish Film Institute (IFI), 6 Eustace Street, Temple Bar, Dublin 2

All seating is unreserved

Contact info:
+ 353 1 6624120
membership@ifta.ie

With thanks to Mary McGuckian

The Irish Film & Television Academy is delighted to present a first look preview screening of Man on the Train, Irish director Mary McGuckian's remake/translation of Patrick Leconte's 2002 film L'Homme Du Train.
IFTA Members will have the opportunity to see U2 drummer Larry Mullen Jr. in his first dramatic performance, starring alongside Golden Globe winning actor Donald Sutherland (Citizen X, Path to War, The Italian Job).

This First Tuesday presentation of Man on the Trian will be followed by a Q&A with the film's Irish director/producer Mary McGuckian.
ABOUT MAN ON THE TRAIN

"Man on the Train is a scrumptiously literate character drama... this well-crafted entertainment's appeal will be to a mature, intelligent demographic." The Hollywood Reporter

A teacher and a gangster meet by chance in a small town pharmacy. As a friendship of sorts develops between these opposite personalities, each starts to envy the other and by the week's end, everything will change for both of them.

The film features an original score composed by Larry Mullen Jr. and Simon Lime.