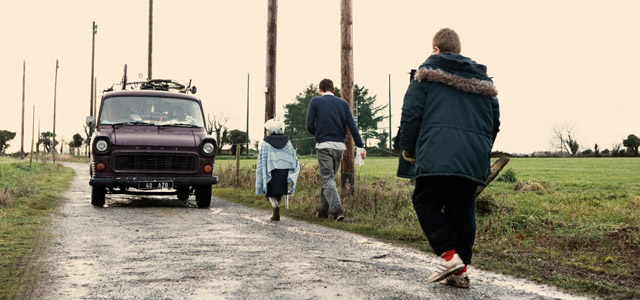 My brothers screening plus q&a
exclusive preview screening plus q&a with director paul fraser and screenwriter will collins
event DETAILS
When:
9 September 2010, 18.20 sharp

Where:
Light House Cinema, Smithfield, Dublin 7

All seating is unreserved

Contact info:
+ 353 1 6624120
membership@ifta.ie

With thanks to Treasure Entertainment.

The Irish Film & Television Academy is delighted host an Exclusive IFTA Preview Screening of new Irish film My Brothers.
Irish Film & Television Academy Members are invited to attend this highly anticipated film which will be followed by a Q&A with Director, Paul Fraser and Screenwriter Will Collins.
Award-winning writer Paul Fraser (Somerstown, Dead Man's Shoes) makes his directing debut with this richly atmospheric story of family, loss and growing up - scripted by Galway-based screenwriter, Will Collins and produced by Rebecca O'Flanagan and Rob Walpole (The Eclipse).
About the film

Set over Halloween weekend in 1987, My Brothers is the story of three young brothers' epic quest to replace their dying father's watch. Noel is seventeen, serious, weighed down by responsibility. Eleven year old Paudie is cocky, not so bright and dreams of playing in goal for Liverpool and the youngest is seven year old Scwally - naive and obsessed with Star Wars (despite never actually having seen the films).

Using a battered bread van, the brothers embark on a journey across the wild Irish landscape, grappling with grinding gears, dodgy electrics and sibling tensions to get to an arcade machine in the small Irish seaside town of Ballybunion, where an identical watch resides.

The brothers grapple to face each trial they encounter, except the inevitable, which they cannot even discuss, and whose dark presence informs the quieter moments of this funny and heartfelt drama.