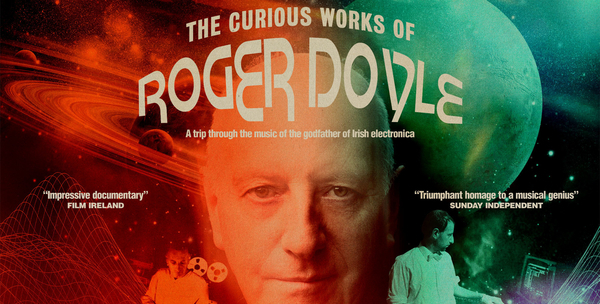 The Curious Works of Roger Doyle - Special Screening
When:Thursday, October 24th
Venue: Cineworld Cinema


Academy Members are invited to the Opening Night Screening of Brian Lally's The Curious Case of Roger Doyle.
This documentary studies the life's work of Irish musician Roger Doyle, and closely observes him presenting one of his most ambitious musical projects to the general public – his first electronic opera. Known as the "godfather of Irish electronica," the film follows Roger from August to November 2016 as he prepares for the staging of his opera, Heresy, in Dublin.

The opera is about Renaissance philosopher Giordano Bruno, his trial for heresy at the Vatican, and his subsequent execution. Along the way, the film looks back at Roger's musical works and takes an audio-visual journey through the highlights of his musical output, which spans five decades and ranges from classically influenced piano to notable Irish feature film scores, and wildly experimental electronica.

This film has enjoyed a successful tour of the Irish festival circuit with screenings in Galway, Cork, Dingle Film Festival and Docs Ireland in Belfast, and releases across select cinemas in October. The film was produced and directed by Brian Lally through his production company Instigator Films and part-funded by Screen Ireland.

Roger Doyle was recently conferred with the Saoi award by President Michael D Higgins. This award is only given to Irish artists who have attained a recognised mastery in their field. Previous recipients include Edna O'Brien and Seamus Heaney.

Brian Lally and Roger Doyle will take part in a Q&A after the screening.