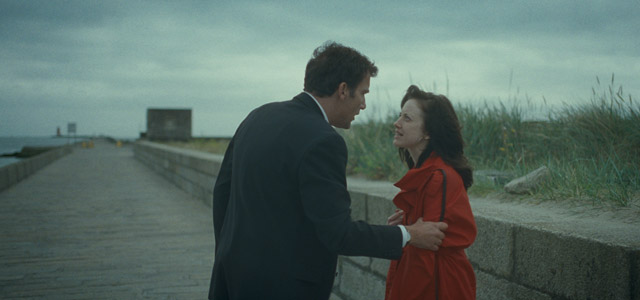 SHADOW DANCER SPECIAL PREVIEW SCREENING
WITH DIRECTOR JAMES MARSH IN ATTENDANCE

EVENT DETAILS

Shadow Dancer Special Preview with James Marsh

When:
21st August 2012

Where:
Light House Cinema, Smithfield.


Contact info:
+ 353 1 6624120

membership@ifta.ie

With thanks to Paramount Pictures
Members of the Irish Film & Television Academy, with thanks to Paramount Pictures, are set to attend a special preview screening of Shadow Dancer in Dublin with the film's Oscar winning director James Marsh in attendance.
Set in 1990's Belfast, Shadow Dancer is a heart-wrenching thriller about a woman forced to betray all she believes in for the sake of her son. Shadow Dancer features a stellar cast including Andrea Riseborough, Aidan Gillen, Domhnall Gleeson, Brid Brennan, David Wilmot, Stuart Graham, Martin McCann, with Gillian Anderson and Clive Owen. The film was shot on location in Dublin in June 2011.
MORE ABOUT SHADOW DANCER

Single mother Collette McVeigh is a Republican living in Belfast with her mother and hardliner IRA brothers. When she is arrested for her part in an aborted IRA bomb plot in London, an MI5 officer (Mac) offers her a choice: lose everything and go to prison for 25 years or return to Belfast to spy on her own family. With her son's life in her hands, Collette chooses to place her trust in Mac and return home, but when her brothers' secret operation is ambushed, suspicions of an informant are raised and Collette finds both herself and her family in grave danger.

"Brimming with tension and atmosphere" Entertainment.ie
"Intelligent, tense drama" The Irish Star
"Sleek, Gripping, Smart" The Irish Times
Shadow Dancer is released from 24th August 2012.

IFTA MEMBERSHIP


This invitation is free and exclusive to Members of the Irish Film & Television Academy.
click here for information about Membership eligibility.
Twitter: @ifta
Facebook: www.facebook.com/iftaonline
Signup for IFTA E-news: ezine@ifta.ie