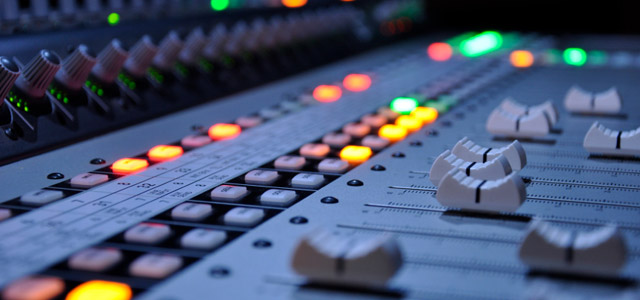 experience sound post production at ardmore sound
with sarah gaines and patrick drummond
event DETAILS
When:
8 July 2010, 11am

Where:
Ardmore Sound, Ardmore Studios, Bray, Co. Wicklow

All seating is unreserved

Contact info:
+ 353 1 6624120
membership@ifta.ie

IFTA is delighted to invite Irish Film & Television Academy Members of the Sound, Editing and Composing Chapters to join Sarah Gaines and Patrick Drummond as they host a discussion on the role of Sound in Film at Ardmore Sound.

Topics for this discussion will include:

PRODUCING CINEMA SOUND:
Location sound recording
Synching and digitising
Interfacing with picture editor, locked cut turnover
Sound editorial
Mixing
Cinema sound film release formats
SOUND EDITING AND MIXING:
Departments
Production Dialogue
ADR
Sound Effects & Design
Foley
EDITORIAL PROCESS:
Dialogue editing, evaluation for possible ADR
FX layout w/ director, creating sound design, editing
Foley layout, recording, editing
MIXING AND PRINTMASTER:
Preparing edited sound tracks for the mix
Interfacing with the director, editor, mixer
Final mix review and printmaster
The discussion will be interspersed with examples from a number of films edited and mixed at Ardmore Sound.

Light lunch will be served following the session.