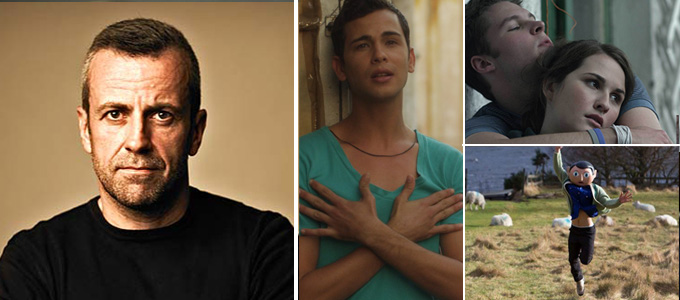 Music for the Screen with Stephen Rennicks
A great evening was had by all at our Music for the Screen discussion with composer Stephen Rennicks, facilitated by Paul Byrne. The informative and entertaining discussion explored the collaborative relationship between composer and director, namely Rennicks and Lenny Abrahamson, the possibilities and practicalities around the business of music composition for the screen and exploring and writing music for TV and film along with projects on the horizon for Renicks.
ABOUT STEPHEN RENNICKS
Rennicks is best known for his collaboration with director Lenny Abrahamson and together they have formed one of Irish cinemas most successful and enduring partnerships. The pair began working together on Abrahamson's first short film 3 Joes in 1991. In 2004 the film Adam and Paul won Best Film at the Irish Film and Television Awards announcing the arrival of Lenny Abrahamson as a director and Stephen Rennicks as a composer.
From there, Rennicks went on to compose the score for Abrahamson's 2007 film Garage and his 2012 film What Richard Did, both of which won the IFTA for best film. What Richard Did was described by The Irish Times as 'The most important Irish film of this century', and it went on to be the highest grossing Irish film of 2012. Frank is Abrahamson's and Rennicks' fifth and most celebrated work to date. Frank stars Michael Fassbender, Domnhall Gleeson and Maggie Gyllenhaal. As a musically driven feature, it has given Rennicks the opportunity to work both as composer and musical director. Rennicks was recently nominated for a British independent Film Award for his score on Frank and Silva screen records has recently released the soundtrack for the film which is available to download on iTunes. Rennicks' work in film and TV has not been limited to collaborations with Lenny Abrahamson. His television work includes Pure Mule, Bittersweet, and No Laughing Matter. He's also composed the music for Man About Dog directed by Paddy Breathnach, Stephen Bradley's Boy Eats Girl and John Butler's 2013 hit film The Bachelor Weekend. Currently he is writing the score for the Channel Four Drama Cut.
Filmography
2014 Viva (post-production)
2014 African Pride (Documentary) (completed)
2014 Butterfly (TV Short) (composer)
2014 Luke (Short)
2014/II Frank
2013 The Bachelor Weekend
2013 Breakfast Wine (Short)
2012 What Richard Did
2012 An oíche a gineadh m'athair (Documentary)
On Departure (Short)
2011 Eliot & Me
2011/I Two Hearts (Short)
2010 The Pipe (Documentary)
2010 The Meaning of Eggsistence (Short)
2008 Spacemen Three (Short) (original music by)
2008 Eden
2007 Garage
2007 Anner House (TV Movie) (as Rennicks and Drumm)
2006 John Duffy's Brother (Short)
2006 Pride and Joy
2005 Boy Eats Girl
2004 Man About Dog
2004 Adam & Paul
1997/II Alaska (Short)
1997 81 (Short)
1994 After 68 (Short)
1991 3 Joes (Short)
Trailer - What Richard Did