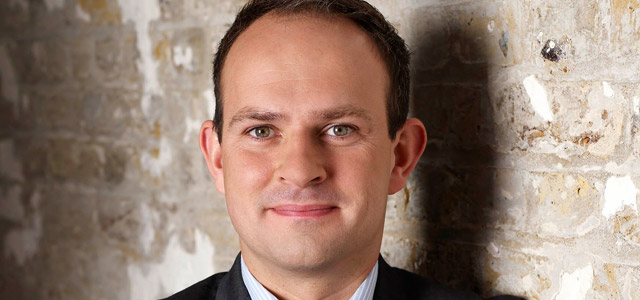 STUART MURPHY
IFTA ANNUAL TELEVISION LECTURE
event DETAILS
When:
Sunday 4th December, 5pm

Where:
Westbury Hotel,
Dublin 2

All seating is unreserved

Contact info:
+ 353 1 6624120
membership@ifta.ie
With Thanks to



The Irish Film & Television Academy (IFTA) is delighted to announce details of our inaugural Annual Television Lecture with Stuart Murphy, Director, Sky1 HD and Director of Commissioning, Sky Entertainment on Sunday 4th December at the Westbury Hotel in Dublin.
About Stuart Murphy
Stuart is Director, Sky1HD and Director of Commissioning, Sky Entertainment. He also runs Sky2 and Pick TV. In February 2011 he launched Sky Atlantic. He joined BSkyB in May 2009 from Indie Twofour Productions, where he was Creative Director, responsible for producing shows across a range of genres and establishing Twofour's comedy and drama division.
Prior to Twofour, Stuart was the first Controller of BBC Three where he commissioned over 30 comedies including Little Britain, Ideal, The Mighty Boosh and Gavin and Stacey; high profile dramas such as Casanova, Bodies and Torchwood; and popular factual shows such as Little Angels, The Real Hustle and The House of Tiny Tearaways.
Under Murphy's tenure, BBC Three won more than seventy awards including six BAFTA's, five British Comedy awards, fifteen RTS's and five Rose d'Or awards. In 2005 BBC Three won Broadcast's Digital Channel of the Year, Best Entertainment Channel and MGEITF's non-terrestrial Channel of the Year. He chaired the Programme Review Committee from 2004- 2005, and sat on the board of BBC TV for 6 years.
Previous posts include Controller BBC Choice (the forerunner to BBC Three), Channel Editor UK Play (the BBC's music and comedy channel), as well as producer positions at MTV, Channel 4's Big Breakfast, and the BBC, including Great Railway, Journeys in Zimbabwe, Zambia and Tanzania, The Sunday Show, and comedy documentaries on Marty Feldman and Tony Hancock.