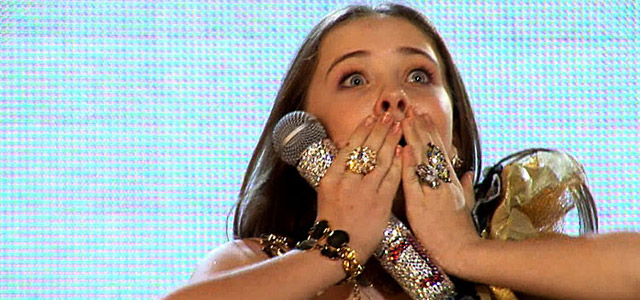 sounds like teen spirit
advance preview screening plus Q&a with producer stephen woolley and director jamie j johnson
event DETAILS
When:
10 May 2009, 6.30pm

Where:
Light House Cinema, Market Square, Smithfield, Dublin 7

All seating is unreserved

Contact info:
+ 353 1 6624120
membership@ifta.ie


IFTA is delighted to offer Members a chance to attend a special evening preview screening of Sounds Like Teen Spirit.
The screening will be followed by a Q&A with producer Stephen Woolley (IFTA member who has produced many of Neil Jordan's films including The Crying Game, Michael Collins, The Butcher Boy, Mona Lisa) and Jamie J Johnson (director).
Sounds Like Teen Spirit follows the journey of four aspiring pre-teens from very different backgrounds and parts of the continent to Europe's biggest child song-writing contest; The Junior Eurovision. It is an affectionate comedy about the struggles of growing up, and the excitement and difficulties of being a kid and celebrates a group of children coming together with candidly open stories in a battle of songs and sequins, singing their 10-15 year old hearts out.
Featuring music by; Roxy Music, The Who, ABBA, Sebastian Tellier, Henri Mancini and Belgium's Singing Nun, Sounds Like Teen Spirit is a heartwarming and quirkily authored celebration of childhood and the underdog spirit in what Variety describes as "an irresistible crowd pleaser...delightful".