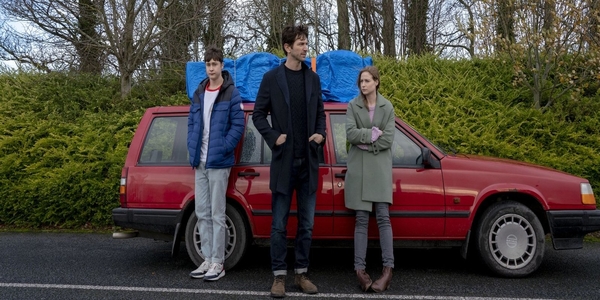 IFTA First-Look Screening - The Last Right
When: November 26nd
Venue:Cineworld


The Irish Film and Television Academy hosts a special first-look screening of Deadpan Pictures' The Last Right, director Aoife Crehan's debut feature comedy.
New York-based Daniel Murphy (Michiel Huisman) is on the flight home to Ireland for his mum's funeral. A fateful exchange on a flight from New York to Ireland has complicated consequences for Daniel when the elderly passenger sitting beside him dies, and he ends up being tasked with bringing the body of someone he barely knows home for burial with his family.
Daniel is persuaded to take on the challenge of getting an environmentally friendly cardboard coffin from his family home in Clonakilty to Rathlin Island by his autistic younger brother Louis (Samuel Bottomley) and Mary (Niamh Algar), a flighty young mortician with her own agenda.
However, en route from West Cork to Rathlin Island, both romance and family secrets emerge to complicate the trip...
Also, starring Colm Meaney and Brian Cox, The Last Right is a bold and original road movie caper, announcing writer-director Aoife Crehan as a thrilling new voice in Irish cinema.
Director Aoife Crehan will take part in a Q&A following the screening.
The Last Right releases nationwide on December 6.