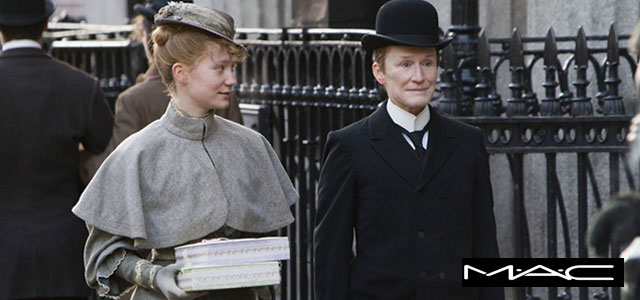 TRANSFORMATIONS - Make Up for the Screen Event
IFTA AND MAC COSMETICS Make Up for the Screen Event

EVENT DETAILS

TRANSFORMATIONS - Make Up for the Screen Event

When:
25th October 2012
7 - 9pm

Where:
The Gibson Hotel

Contact info:
+ 353 1 6624120

membership@ifta.ie

To view photographs from this event click here
This annual event is part of the Academy's year round learning initiative, designed to educate and inspire our Make Up and Hair Chapter Members along with invited professional Make Up Artists, hair stylists and students.

This year's theme - TRANSFORMATIONS - will focus on Lorraine Glynn and Lynn Johnston and their IFTA Award-winning work on Albert Nobbs.

Lorraine and Lynn will discuss working with the prosthetic make up and the teamwork involved in creating such a transformation of Glenn Close and Janet Mcteer in the film.
The session will also cover their work on Breakfast on Pluto as well as their separate careers, taking a look also at clips from films that have inspired them both as well as films that evolve around the theme of transformation.
The discussion will include a Q&A session with audience members and will be followed by a networking reception. This is a rare opportunity for invited guests to hear first hand from Ireland's leading makeup and hair design artists.
With very special thanks to MAC Cosmetics.
IFTA MEMBERSHIP


This event is free and exclusive to Members of the Irish Film & Television Academy.
click here for information about Membership eligibility.
Twitter: @ifta
Facebook: www.facebook.com/iftaonline
Signup for IFTA E-news: ezine@ifta.ie